Co-Founder & CEO, Rate Money
Backing yourself, knowing your customer, and operational investing
Subscribe on Apple Podcasts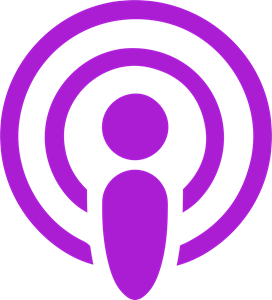 Subscribe to Spotify
In this episode of The Inner Chief podcast, we speak to Ryan Gair, Co-Founder and CEO of Rate Money on backing yourself, knowing your customer, and operational investing.
Ryan is a country boy at heart, but a serious entrepreneur. Following school, he spent a few years in telemarketing, and then fell into mortgage broking at a friend's recommendation, taking the steep learning curve from zero to expert to become a top salesperson within 12 months.
He has more than two decades of experience in the mortgage sector spanning the likes of Mortgage House and Australian First Mortgage, as well as RAMS, where he was awarded 'Rookie of the Year', ultimately leading to him opening his own RAMS franchise where he settled over $1.7 Billion in loans within 3 years.
Spotting a massive gap in the self-employed market segment, he started Rate Money with co-founders Luke Sheales and Glenn Maynard in 2019, growing the business to 30 branches, handling over $3 billion in assets.
In 2022, Rate Money won the Mortgage Manager category in the Mortgage and Finance Association of Australia Awards and was named 5-star Mortgage Innovator by Australian Broker Magazine.
In this episode we talk about:
Focusing on what could go right, not what could go wrong
Knowing your internal and external customers
Seeing your operations as investment opportunities
Living and breathing generosity and changing peoples' lives.
Thanks to Sam Dybac and her team at The PR Hub for introducing us to Ryan.
Connecting with Ryan Gair
You can connect with Ryan via LinkedIn.
"We thought that instead of running a franchise, why don't we go and get our own funding and set up our own brand for this unserviced segment? We know that we're going to have a fair amount of market share from day dot."
On early career lessons
Rejection is fine as it's purely a numbers game. People get disheartened when someone says no, and then they think, "Oh, well, I've tried. Someone said no to me so that's it," and they'll put it into that too-hard basket.

You're going to have people who can have a better percentage in those numbers than others, but ultimately nobody strikes at a hundred percent strike rate.

For the first five or six years, I lived and breathed everything about the mortgage industry. Anything that I could attend, I would attend. Anything that I could read about, if it's competitors, where the market's going, what people are doing, where there's niches within the market, I read every single credit guideline back and forth so I could really get my head around not just one part of the mortgage industry, but try and have some form of holistic view over it completely.
On not taking massive action
If you back yourself and you really do believe in yourself and you know that you can make things happen, it's not about the money there and then. That will come afterwards.

Why don't you flip it and look at what happens if it does work. Why look at all the negatives? Everyone thinks about why things won't work. Why not actually sit down and say why things will work? And if it doesn't work, is your world really going to come to an end?

If you don't take action, next thing you know, five years has passed, 10 years has passed, 15 years has passed, and they've missed the boat, they have missed their opportunity, and they regret that they didn't have that crack at whatever it was that they were thinking about.
On systems and processes
It doesn't matter if you have five staff, 30 staff, or hundreds of staff, you can't control everything, but you can put good systems and processes in place.

Hiring the right people as well will enable you to allow your infrastructure to grow. If everybody knows their role and understands that every single person's role is important to succeed together, it doesn't matter if you're doing admin, in middle management or you're an executive, or if you are the second best salesperson or the fifth best salesperson, if one person lets down the team, that affects everybody.
On working with co-founders
Obviously, there's going to be a huge amount of learning about each other. No matter how well you know them personally, the biggest thing is that when you come into business, it's definitely quite different. So, you have to be willing to give each other roles and not step on each other's toes.

We decided to make a decision very quickly that if two out of the three voted with each other, well, that's the decision.
On operational investing
Depending on what size you want to get to, you've got to be willing to reinvest back into the business. A lot of people get scared into reinvesting because they see it as debt, they don't see it as an investment.

Every time we hire somebody, I see that as an investment. If we change and get a better or new system, it's an investment which allows you to continually grow.

Infrastructure is just key. If you're not willing to invest in your business and you're not willing to build out a business with different experience or different areas, I don't believe that your business will succeed to the potential that it could.
On knowing your true customers
We understand ultimately that our customers are our branches. A lot of franchisors don't think this way. Instead, they think that if the franchisee does well, they do well. If they don't do well, that's not our fault.

However, if our franchisees are successful, they're happy, and they're making money. They have good clients and happy clients, and our marketing works for them as well, and everything else in our operations and support, if they're successful, we're going to be successful as the franchisor.

Whoever your staff member is, they actually need to understand who your customer is and what they get up on a daily basis for.
On his learning style
The way that I actually learn is by learning on the job and on the tools and just having a chat to a few old heads. I find this gets me quite a long way. They've been there and they've done it, they've seen things that I haven't seen yet or they've gone through growing pains.

I also use the word "now" – people say, "I'll do it in a minute, I'll do it tomorrow, I'll do that next week," How about do it now and then it's done?!
On generosity
I believe in sharing the wealth. We see so many bosses that say, "They don't need a pay rise, although they're a great staff member." They see it as money coming out of their back pocket.

But at the end of the day, you wouldn't be in the position without your team, your staff around you, and so sharing the wealth makes a big difference to them. I don't see anything better in business than helping people out in a financial way as well.
Final message of wisdom and hope for future leaders 
Believing in yourself. People are always going to be negative and say, "Don't do it. It's not going to work." That's just human nature.

So, if you believe in something, believe in it, live it and breathe it, and don't say after a week, "I gave it a go and it didn't work." Live, breathe it, have a clear vision of where you're going and what you're going to do. You don't need a 54-page document, but you need to have a clear vision, and make sure you stay on that path, and keep pushing.
Stay epic,
Greg