Secretary of Treasury, NSW Government
Best of Series: Being well prepared, disciplined, transparent and keeping integrity in all you do
Subscribe on Apple Podcasts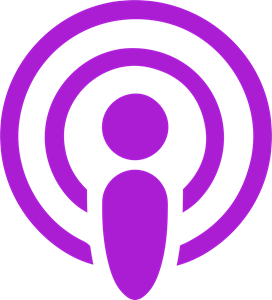 Subscribe to Spotify
In this second episode of our Best of Series, you'll hear from Mike Pratt AM, Secretary of Treasury in the NSW Government, on being well prepared, disciplined, transparent and keeping integrity in everything you do.
Mike is currently the Secretary of the Treasury in the NSW Government. He is also the former Deputy Chancellor of Western Sydney University (WSU), a former Chairman of Bennelong Funds Management, and a former President of the Australian Institute of Banking & Finance.
His previous senior management roles include CEO of Consumer and SME Banking North East Asia with Standard Chartered Bank, Group Executive of Westpac Business & Consumer Banking, CEO of Bank of Melbourne, CEO of NAB's Retail Financial Services arm, and CEO of Bank of New Zealand.
Mike was honoured as a Member of the Order of Australia (AM) in the Queen's Birthday 2016 Honours List, recognised as a role model for Australian society for providing significant service to public administration through reforms in customer service and communication, and also to the finance and banking industry.
Mike was our second ever Chief to be interviewed on the podcast, back in June 2017 and in this episode we talk all about: 
Why lifelong learning, including learning about yourself, is a critical discipline;

The moments of truth when applying your core values;

Celebrating success; and

Having a network of people throughout the organisation.
Connecting with Mike Pratt AM
You can connect with Mike via LinkedIn.
Books and resources
"…He (Don Argus AO) said to me that if I was going to get to General Manager and beyond, CEO potentially, you have got to learn how to deal with people and I want you to have a good academic base and then we'll overlay it with experience…"

Discussion points
Constantly review your aspirations.

Lifelong learning is a critical discipline.

You have to spend a significant period in your life learning about all you.

Avoid politics at your peril. Whenever there is an issue, get to the source so you can deal with it via a direct discussion to resolve it.

Eventually, people that cannot be trusted will expose themselves.

If you start to have concerns about your approach or results, then flag it with the right people quickly. Get input, get specialist advice from people that can help you. You'll find people generally want to help you and there is normally an answer there.

If you have a different view in fundamentals around core values with your boss, there is only one of two options. One, you put up with it and compromise your values. Two, you take a stand and say you're not going to compromise.

Moments of truth when you don't sacrifice your values and overtly do the opposite are where you really stand out as a leader.

When you're on a leadership journey and getting some runs on the board, it's important to look back and recognise from whence you've come. Just to make sure to recognise how far you've come already and to celebrate success (from Nelson Mandela).

Have a network of people (entourage) right through the organisation.

Mike also has some great tips on getting great mentors and what you need to be on top of in the future of business

.
Final message of wisdom and hope for future leaders 
Prepare yourself well, engage in lifelong learning, be disciplined, maintain integrity and transparency in all that you do.

Ultimately, it's all about relationships. You go about building your career, but at some point, you'll do something different, so what matters more than anything is relationships with each other

.
Stay epic,
Greg