Former CEO of Bravehearts
Best of Series: Hetty Johnston on passion, resilience and negotiating with Prime Ministers
Subscribe on Apple Podcasts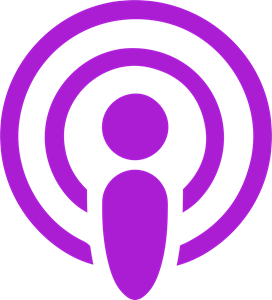 Subscribe to Spotify
In this Best of Series episode, we hear from Hetty Johnston AM, Founder and Former CEO & Chair of Bravehearts, on passion, resilience and negotiating with Prime Ministers.
We interviewed Hetty in April 2018 when she was the Chair of an organisation she founded, Bravehearts, which is Australia's leading child protection advocacy.
For over 20 years, Hetty has been leading the charge in child protection and built Bravehearts into a powerful not-for-profit with global reach.
Hetty had a career in politics, as the Queensland State Leader of the Australian Democrats.
She has accumulated many accolades in her time, including Australian Businesswomen's 2016 Hall of Fame Inductee, Queensland Australian of the Year in 2015, and a Member of the Order of Australia (AM) in 2014.
In this episode, you're going to hear Hetty talk about:
The full story of the horrific circumstances that led to the beginnings of Bravehearts, after her 6 year old daughter disclosed that she was being assaulted.

Some of her techniques for negotiating with Prime Ministers.

Her resilience over more than two decades in battling resistance to change from some of the most powerful groups in our community.

The ultimate career advice if you want to be a GREAT Chief.
Connecting with Hetty Johnston AM
You can connect with Hetty via LinkedIn.
Books and resources
"This human condition to protect and help others is there from the moment we are born. People who feel soulless simply lack this instinct. Incorporating it into our daily routine will make all the difference."

Normally we put a detailed set of show notes. In this case, we've elected not to. This will make sense when you've heard this episode. Hetty is someone you have to listen to. She is one of the most influential leaders of modern Australia and a long list of notes just won't do her justice. As such, we have included only a few of the salient points that could be applied to the business world.
So find an hour to really focus on this session. Hetty tells the FULL story of her life and the horrific circumstances that led to the beginnings of Bravehearts after her daughter disclosed she was being assaulted.
Key points in the episode
I was told to stop talking as it was illegal at the time. I said no, I'm not going to do that. I am so proud of my daughter for speaking up. The moment I say to her, "Shh, don't tell anyone!" is the moment I put a ball and chain around her ankle that she will drag around for the rest of her life that makes her think that what happened to her makes her less than anything, and I'm not going to make her feel that way.

The three S's – Silence, Secrecy and Shame – are offenders' best friends. We have to smash these to smithereens.

Understand what you're asking for and the win-win-win scenario. So have your facts straight. All I needed was politicians, including the Prime Minister, to come on the journey with us, and that they are in positions to help. And that gave me confidence because I knew I was right, I'd done my research.

"This too shall pass" – just keep saying this to yourself, especially for those in deep crisis. Life can be erratic, so your moods and excitement levels can fluctuate.

Charities are tough, if not tougher than the corporate world. You have to fight for everything. You need a serious set of skills; all the resilience, business acumen and of course strategy. You need to understand how to make it work anyway when you don't have the money or the resources.

Under it, over it, round it, through it – just make it happen.

What makes a great Chief: Soul, compassion, dedication, respect, and someone who can excite, motivate and bring a group of people along with you. You can't get there on your own.
Final message of wisdom and hope for future leaders 
Money is important, but it's important that corporations have a soul too and that it's not all about the money. Corporations can't exist without people and so people have to come first.
Stay epic,
Greg