Best of Series: personal finance guru, Noel Whittaker AM, on rising out of adversity, consistently turning up, and why honesty works
Subscribe on Apple Podcasts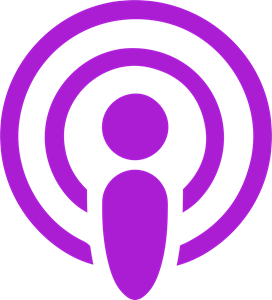 Subscribe to Spotify
In this Best of Series episode, we hear from personal finance guru, Noel Whittaker AM, on rising out of adversity, consistently turning up, and why honesty works.
I interviewed Noel for this podcast back in May 2018.
Noel is one of the world's foremost authorities on personal finance and investment.
His newspaper columns reach over three million readers each week, and he is broadcasted on over 50 radio stations. He is one of Australia's most successful authors, with 20 bestselling books achieving total worldwide sales of more than two million copies. His first book, Making Money Made Simple, set sales records and was named in The 100 Most Influential Books of the Twentieth Century.
For 30 years, Noel was the Director of Whittaker Macnaught, one of Australia's leading financial advisory companies, with more than two billion dollars under management.
In 2003, he was awarded the Australian Centenary Medal in recognition of his services to the financial services industry and in 2011 he was made a Member of the Order of Australia for service to the community in raising awareness of personal finance.
In this episode, you're going to hear Noel talk about:
His incredible career journey including how he nearly lost everything

The bolt of insight that changed his life and led to the writing of his book

The powerful messages he received from mentors and most influential books that shaped his career

The role of money, honesty and passion in a great career.
Connecting with Noel Whittaker
You can connect with Noel via his website and Twitter.
Books and resources
"I believe in the universal bank; I keep putting the positive in the universal bank and it keeps paying it back with interest."

On rising out of adversity
I saw the book,

Think and Grow Rich,

in 1974, and suddenly, just like a bolt out of the blue, it came to me that all my limitations were self-imposed. I made two vows, I'd own my own business within 100 days, and I'd spend the rest of my life promulgating the principles in that book. Well, the business took 160 days and I'm still promulgating the principles.

My wife said to me, "We can lose the house, but don't lose your reputation." So I lost half the assets I spent my life building up, and was forced to sort of start again. Our kids were aged one and three.

I went on a week-long live-in course called, "Vision Quest." There were about 16 people and you had to say what they would say about you at your funeral. I said that my purpose in life was to help the average person improve their situation through financial education.

One of the great lessons from the book is, "Most great successes are first accompanied by great disaster." So it's the process of coming out of the ashes that is normally before success.
On consistently turning up
I got a speaking gig on the ABC and I thought that we should give the audience something. So I asked if I could give them a budgeting sheet. That then became a column in the Sydney Morning Herald and The Age, which is still there 30 years later.

So now I'm in every newspaper in the country and I just keep plugging away and doing it. I make sure I never take a day off; every other person that writes articles has a break. I don't take a break, because I'm always scared someone will get the spot off me!
On becoming financially free
I don't think you can prosper in a big corporation. These days there's so much compliance and bureaucracy. I did a speech for a bank recently and the speech had to be approved by Legal.

If you can, get your own business. If you want to be free, get your own business.

The main thing is to protect your assets, and your superannuation is an asset they can't touch in bankruptcy. Also have the house in your spouse/partner's name as well.
On learning
Jim Rohn said, "Don't wish it was easy; wish that you were better."

I have always been a passionate learner. When I left school, my father's boss said to me, "Make sure you keep on learning." When I was in the bank I enrolled for every course. I learnt my public speaking skills with the bank rostrum course, and lecturing at the bank's staff training centre. I've always been the one to volunteer. When they had a marketing campaign, I just win it, because nobody else wanted to be in it. See, if I'm in something, I'm in 100%.
On honesty
I also think you must do the right thing by people. My highest value is honesty. That's not a self-serving state, but honesty works. My simple theory is that if you treat your staff well, they will treat your customers well.

We had a family culture – you were part of the Whittaker Macnaught family. We would hire on the basis that you should be proud to introduce this person as part of your family. If not, then no way we would hire them.

In everything I write, my first thing is, it's got to be correct. I'm paranoid about getting it right. About twice in 30 years I've made a little mistake and I learned from that, but I'm paranoid about getting it right, and I've got plenty of good people I can bounce it over, and I always do my best to be objective.
On mentors and networks
I don't befriend someone for what they can do for me. If I see someone who I like and we get on very well, then I make sure I keep in touch with them. It builds over time. And most people know they can ask me something and they know I'm honest.

We had six people in a Mastermind group and we met every month for lunch without fail. One of them said, "You shoud write a book about money, because you've gone broke and then succeeded. You'd be the best person to write it."

The late James Strong, the former CEO of Qantas, said to me once, "I never look at how people treat me; I look at how they treat those around them." I thought that's a great piece of advice.
Final message of wisdom and hope for future leaders 
Treat your staff well, and they will treat the customers well. You need a massive focus on customers and their needs.

Every boss should ring their own call centre, because I think call centres are some of the most annoying things.

You really need to get the communication with the customers exactly right. Communicating with your customers is a big step, and most people do it very, very wrong.
Stay epic,
Greg