Founder & CEO, Holland Healthcare
Best of Series: Preparedness, persistence and revolutionising the healthcare industry
Subscribe on Apple Podcasts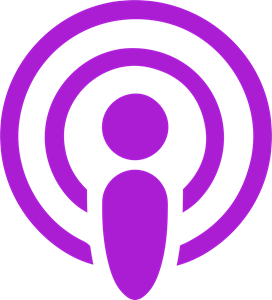 Subscribe to Spotify
In this latest episode of our Best of Series, you'll hear from Jennifer Holland, Founder & CEO of Throat Scope and Holland Healthcare, on preparedness, persistence and revolutionising the healthcare industry.
Jennifer's passion lies in inventing, designing and developing medical products that will revolutionise the healthcare industry.
Her first invention was Throat Scope, which was the recipient of $50,000 prize money for the 'What's Your Big Idea Queensland?' in 2011, allowing her to build several prototypes and register a patent.
In 2015, she secured investment from Steve Baxter on Shark Tank Australia, helping the business grow exponentially and attract significant publicity.
Her mission is to raise awareness for Head & Neck Cancer & introduce an affordable oral health system for the underserved and she has received many awards for her entrepreneurship and volunteering, and actively participates in speaking and networking events internationally.
In this episode we talk all about:
Preparing for Shark Tank and the lessons applicable to career growth;

How she lives her motto: believe, act, persist;

Balancing life as a mumpreneur with 4 kids; and

Taking opportunities and turning a no into a yes.
Connecting with Jennifer Holland
You can connect with Jennifer via LinkedIn.
"A pharmacy chain said they didn't believe in my product. 6 weeks later I noticed a change in CEO so I sent him a LinkedIn request and he called me and agreed to put my product on the shelves. The lesson I learnt is that today's no is tomorrow's yes."

General discussion points
It took a long time to find the right mentors and advisors.

Having mentors or advisors that give you confidence will give you more passion, excitement.

Free yourself of the worries that aren't real – in life you always regret the things you don't do.

If you have a lot on your plate, focus on anything that will bring money into the business ie. sales, as that is oxygen to a business.
On preparedness and enthusiasm
Prepare meticulously for big opportunities – I watched 108 episodes of Shark Tank US to prepare for it, as well as researched the panel and what they liked, disliked. Also, know your financial numbers!

When going for a big role, you have to show your passion, purpose, excitement for wanting to be a part of their business.

Enthusiasm is everything.

When hiring someone for my team experience isn't all that necessary. It's the passion and seeing someone who is persistent. And that wins every time over education and experience in an industry.

Create a pitch to talent as well (preferably in video form). If they reciprocate, they are bound to be a good fit.
On persistence and turning a no into a yes
My motto in business is, "Believe. Act. Persist."

Whatever I do, I know there is another way to do it. So if one doesn't work, I'll walk through another door.

Opportunities are everywhere; it's just a matter of whether you're open to finding them.

When people say to me, "No, you can't do that", it's the biggest driver for me.

I love the saying, "Today's no is tomorrow's yes." You tell me no, and I'll turn it into a yes.
Final message of wisdom and hope for future leaders 
Don't settle, you can change your career right up to your 90s. Get out there with enthusiasm and persistence.
Stay epic,
Greg