Best of Series: Spiritual guru Damien Price on spirituality and how it fits in the corporate world
Subscribe on Apple Podcasts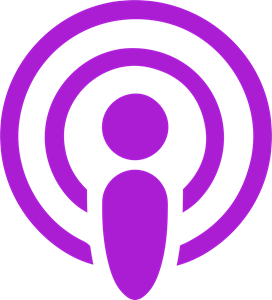 Subscribe to Spotify
In this Best of Series episode, we hear from spiritual guru, Damien Price, on spirituality and how it fits in the corporate world.
I interviewed Damien for this podcast back in April 2018.
Damien is a Christian Brother and has taught for over thirty years in schools throughout Australia and New Zealand.
Over the past twenty years he has worked with disadvantaged youth, homeless men and women, refugees, and asylum seekers.
Damien has Masters Degrees in Counselling and Pastoral Guidance, and a Doctor of Philosophy degree which focused on the sense of self that youth grew into as they engaged with homeless people over an extended period of time.
He is now Regional Ministry Coordinator for PNG, Philippines and Timor Leste in a role that has him travelling and organising all over South East Asia.
I have known Damien for 25 years and he is my own spiritual mentor. We also produce a podcast together called The Universal Man.
In this episode, you're going to hear Damien talk about:
Religion and spirituality and their context in business

What vows he takes as a Christian Brother

How to develop spirituality in your own way

Where busy professionals get spirituality wrong.
Connecting with Damien Price
You can connect with Damien via LinkedIn.
Books and resources
"One of the greatest gifts in life is to know our fragility and that we are weak. And it's out of the fragility that we can be our very best self."

Instead of show notes, this is an episode where you should sit down in a quiet space and absorb what Damien has to say, and then apply his wisdom to your own life. Start and stop the episode at various points to extract the full value.
Here are some of the questions I ask Damien:
What is God and where do people get it wrong?

What is Religion and where do people get it wrong?

What vows he takes as a Christian Brother

Stinging feedback that shaped him

Mistakes that busy professionals make that cost them their spirituality

Developing spiritual connection

Whether spirituality fits in the boardroom
And then these are some of the great quotes from the episode:
What is the ultimate purpose of a person's life?
To grow, each and every day further into love. And that could be in the form of meaning, purpose, wonder, self-acceptance, self-sacrifice.
Final message of wisdom and hope for future leaders 
Choose integrity before politics. Choose vulnerability before power. And trust the resultant inner wisdom.
Stay epic,
Greg