Chairman of Planet Innovation
Best of Series: telling wow stories, top 3 skills to be CEO, and pulling the right levers
Subscribe on Apple Podcasts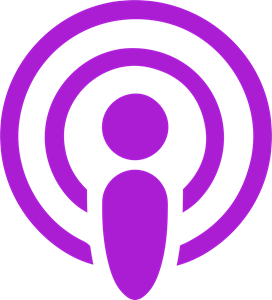 Subscribe to Spotify
In this latest episode of our Best of Series, you'll hear from Jonathan Ling, Chairman of Planet Innovation, on telling wow stories, top 3 skills to be CEO, and pulling the right levers.
Jonathan is currently the Chairman of Planet Innovation and of Pro-Pac Packaging, as well as a Non-Executive Director of The Pact Group, but was the CEO of GUD Holdings when we interviewed him back in July 2017.
His executive experience also includes having been CEO of Fletcher Building, Laminex Australia and Visy Recycling. He is the former Chairman of the Melbourne Rebels' Advisory Board and has previously held a number of other board roles including ASB bank and Pacific Brands.
Jonathan's story is a fantastic one of a little Chinese boy that rose from the frontline all the way through the ranks to becoming CEO. He has taken on some of the biggest challenges in business and succeeded commercially through the cultures he creates.
In this episode we talk all about:
Standing out by telling 'wow' stories;

The top 3 skills you need as a CEO;

Pulling the right levers to get a solid track record; and

Creating emotional intensity in a team.
Connecting with Jonathan Ling
You can connect with Jonathan via LinkedIn.
Books and resources
Jonathan's nominated charity is Disaster Relief Australia and I've made a donation of $250 in Jonathan's name for coming on the show.
"One question you should ask yourself every day: Am I creating the right stimulus to get me to the next place I want to be?"

General discussion points
1/3 of MBA graduates are better for it, 1/3 makes no difference, 1/3 come out worse because their expectations of what will immediately happen as a result of having the qualification exceed reality.

Running your own business gives you a very different perspective on:

risk and what you're willing to take

how to stand out from the crowd; and

that you have to have the courage to take risks, calculated risks.

Once I change my beliefs, when I come back to a problem I see it in a different way – it's actually the notion of learning.

You can do this by creating emotional intensity in the team, both positive and negative, that is good for the team. And how do you manage it so it doesn't get personal?

Political correctness is at the other end of the spectrum to authenticity

Hold a whole conversation with only open questions. e.g. What do you think about it? How do you feel about it? How did you come to this conclusion?

Distraction is the source of all waste (for middle managers). Learn to differentiate between the urgency and importance in prioritising your work (See

Covey's Time Management Quadrants

).

If you find your meetings are going too long, make everyone stand up; they'll go for half the time.
On telling 'wow' stories
Some people are more successful than others because they tell 'wow stories'. How many people have you met in meetings that you just don't remember? People have done something that is 'wow', or said something is 'wow', that is who you remember

In telling stories the key is that you've got to want to stand out. The first thing is the desire and the courage to take the risk to be different. If you're doing what everyone else does you don't stand out. You have to be willing to put your head above the parapet and take a shot at it.
On the 3 key skills to be CEO
The ability to innovate.

The ability to inspire and lead a group of people to something beyond what even they thought was possible. And when you do that the feeling is just magical.

Know how to truly make money. This is one of the skills that you don't see that often. I've never had a shareholder say, "You're making too much money, slow down!"
On shifting course to gain a solid track record
For those that have hit a glass ceiling, are you pulling the right levers that will make a big difference?

There are three key levers where, if you get those three things together, it is amazing what a group of people can do:

Do I have the right people in my team with the talent, intellect and drive?

Do I have the right culture? Being collegiate, the work ethic, the risk appetite and how they manage conflict

Does my team have the right tools?

You've got to find out what drives you, then you find out how you can harness it and then you have to figure out how to harness that for others.

If you want to get really good at something, find someone who is really good or world-class at it and go and work for them and learn from them. If you're going to be a CEO you have to learn how to make money. Go and find someone that you think is probably the best money-maker available and go and work for them. I am against generalist mentors. Find specific mentors for specific purposes.

Most successful people I've met have an inquiring mind. To get the most of your mind there needs to be lots of stimulus.

My leadership style has always been about working through others to get outcomes.

Manage your energy – if you're the boss and you're running flat-out and then someone wants something more from you, you'll have nothing to give.
Final message of wisdom and hope for future leaders 
Innovate, make money, inspire people.
Stay epic,
Greg