Best of Series with Accidental CEO, Keith Wootton of AV1, on finding inspiration, daily disruption, and crafting a magnetic culture
Subscribe on Apple Podcasts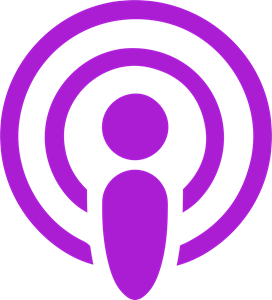 Subscribe to Spotify
In this Best of Series episode, we hear from Accidental CEO, Keith Wootton of AV1, on finding inspiration, daily disruption, and crafting a magnetic culture.
I interviewed Keith for this podcast back in June 2018.
Keith is the Founder and Managing Director of AV1, a multi-award-winning business that produces over 1,000 events per year for some of the most important conferences, events and exhibitions around Australia and the world.
He is a self-labelled 'accidental CEO' but make no mistake, Keith is a true leader of a significant business.
Keith was born in Ireland and moved to Australia with his family when he was 11. After a brief stint back in Ireland working in the music industry, including working with U2, he has spent the last 3 decades in the events industry.
In this episode, you're going to hear Keith talk about:
Using inspiration from different fields to lead your industry

Not getting fixated on your competition, or becoming a replica of them
Making your intention to be better than you were yesterday through disruption, and
Giving latitude to your people so that they thrive.
Connecting with Keith Wootton
You can connect with Keith via LinkedIn.
"Often, CEOs get fixated on their competition. I think it's a really big mistake because you just end up impersonating them. Just look after your customers and give them a great product and service, such that you don't even have to be concerned about your competition."

On starting a business
I think anybody and everybody should at least have one attempt at going out on their own, because there's so much opportunity out there. I was fortunate in that I could blend a love of design and technology with service. The service came naturally to me and still does. I was able to forge a career and a business out of those two elements, but I think if somebody has the opportunity to go out on their own, especially with something they're passionate about, then they should give it a go.

What surprised me was that I experienced volume and word of mouth referral, and that was the biggest accelerator for my business. In the events industry, it's quite a small industry, but I found myself certainly getting referrals to all different types of work.
On being the accidental CEO
I came to the realisation that I had a business and I needed to work on the business, not in the business. I was no longer an account manager, I was now a manager of people and of the business. I guess this is where the term Accidental CEO might come from.

And you can't do it on your own, you need a team to be able to deliver. Then you need to be able to lead that team and provide the tools and the resources for that team to do those events to the same level as you would've done them yourself.

I've been very fortunate to have a really good team working with me at AV1. But from time to time, those two items, staff and cash flow, are the two things that would keep me awake at night.

I think I've probably made the mistake of first looking in the mirror to see where the answer lay, and trying to come up with all the answers, and trying to fix problems or issues myself.
On differentiation and disruption
What we're trying to do is to use influence from architecture, from the theatre shows, from music shows to enhance and to excite and to engage corporate events, because they can be quite ordinary and staid. Sometimes the focus is too much around the content and the message. I'm not saying that that's not important, but you have to put it in an environment that's going to be engaging, especially when you're competing with mobile devices, competing with very short attention spans.

You see disruptors – that's a big word in the industry, in any industry really. They come into an industry to make a major change, or provide the customer with something better.

We're actually trying to disrupt ourselves on a daily basis in order to make ourselves better. The intention is to be better than we were yesterday ourselves, for our customers.
On leadership lessons
The best decision I made was to give latitude to the team, rather than micromanage them, because when you give latitude to the right people, it comes back in spades. It comes back with creativity. It comes back with advanced solutions. It comes back with a want and a need to service customers better than you could ever imagine you could.

I keep my eyes open all the time across all different areas. I seek inspiration for myself as well to keep coming to the office every day and leading and inspiring. It might come from a person or it might be a beautiful piece of architecture or it might be a theatre show or a rock and roll concert.

I would like anybody who has worked at AV1 or with AV1 to say that it was the best time in their life, or the best job they ever had.
On the best question a leader can ask themselves
"Am I going to be progressive today?"

I think that if you're not progressing as a person, as a business, then you might fall behind. Everyone's moving so quickly.
Final message of wisdom and hope for future leaders 
I think it's important that in a digital age, people remember that they are still dealing with people and doing business with people.

It's important to ask yourself how you can be of service to others, whether that's in business, whether it's a customer, whether it's a team member, a staff member. If you concentrate on that whilst doing something that you really love, all success, growth and profit will follow.
Stay epic,
Greg