Kristen Podagiel, Ron Gauci and Baden Stephenson
Bringing humanity to data, metrics and scoreboards
Subscribe on Apple Podcasts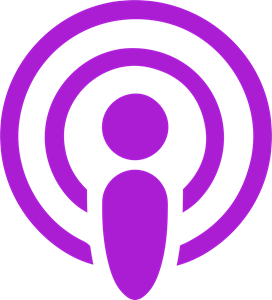 Subscribe to Spotify
In this episode, we are launching a Chief Maker first! And that is a panel interview where we deep dive on a particular topic, which today is how these 3 Council of Chiefs members and former Inner Chief podcast guests go about using data, metrics and scoreboards to run their businesses.
On the panel, we have:
Kristen Podagiel, a former Managing Partner at McCullough Robertson, a leading independent Australian law firm. You can listen to

Kristen's episode here

.

Ron Gauci, a leader and executive in the technology and sporting worlds and known as the Turnaround CEO. You can listen to

Ron's episode here

.

Baden Stephenson, the CEO of the Melbourne Rebels rugby club. You can listen to Baden's episode here

.
Today, the panel is going to cover:
What data, metrics and scoreboards are used by these leaders in their respective industries and businesses

How to get it right in setting inputs up correctly and removing any bias
The pitfalls of data, and developing dashboards around human psychology, and
Data they would love to be able to measure.

Connecting with the panel
"Too much granular data can stifle creativity and innovation, and it can also make people feel like they're carrying the weight of the world around on their shoulders."
On the good, the bad, the ugly of data and metrics
In her first CEO job, Kristen realised they were using data subjectively to perpetuate biases in the business. They stripped out the identifying features and did some analysis on that, and then added them back in and realised that the outcomes were different. She learned that it's not about the data but how it's understood, analysed, and used.

Baden shares that in sports, one can be measured on wins and losses, and commercial teams can set big stretch targets, but they also evaluate their core business and understand their core target, and they review themselves on their value and culture.

Ron emphasised the importance of using data to inform decisions and shared one of his principles: "No data, no decision."
On dealing with a sea of data
Greg said that your organisation's principles are vital when it comes to managing data and how to turn that data into meaningful scoreboards. Are you collecting the right data? Is it accurate? Does it speak to your values, your principles, your core business and strategic plan?

Ron stressed the importance of understanding the business and people when identifying KPIs, as different businesses have different focuses.

Baden gave the example of how too much data can be overwhelming for athletes as they focus too much on a number and lose their instinct, and how having two or three core KPIs can simplify things. Ron added that there needs to be a balance between playing to the statistics and playing on instinct, so as not to stifle innovation and entrepreneurship.

Greg mentioned that the focus should be on performance, and that the leaders and those executing on the key activities should not necessarily be distracted by data. He gave an example from his days involved at a professional rugby club where the coach kept the focus about how everything in sports revolves around making sure athletes are ready for performance ie. their matches.
On what they would love to measure that they don't right now
Kristen says collaboration is hard to measure even though it's critical for businesses to achieve and is her holy grail of metrics.

Similarly, Baden talks about cohesion and the stability across senior management that can be measured to understand its effect on the business. He referenced Ben Darwin, who has been a guest on

The Inner Chief Podcast

.

Ron finds intangibles fascinating and would love to measure customer satisfaction and a team member's contribution to the business beyond just numbers and meeting certain KPI metrics.

Greg and Ron also mention the use of player profiles in the athletic world to measure an athlete's performance across different metrics.
Stay epic,
Greg