CEO, Australian Superfood Co
Changing the Native Food Landscape and Balancing Passion and Relevance
Subscribe on Apple Podcasts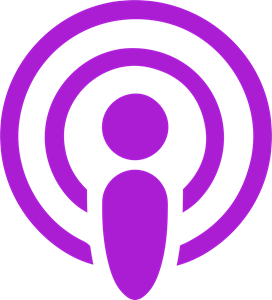 Subscribe to Spotify
In this episode, we meet Hayley Blieden, Founder, Chief Dietician and CEO at Australian Superfood Co. We talk about:
How she discovered the incredible native foods that Indigenous Australians have harvested for thousands of years
The 3 years of research to bring new Australian Superfoods to market
The critical pivot they made which saved their business
The project they're leading across regional Australia to bring consistent supply to market and create sustainable jobs in the regions for indigenous Australians and farmers
"I wanted to have products out there that incorporated native ingredients. I wanted the products to be extremely healthy, a brand that consumers could trust. If we had, if we hadn't been pre pragmatic, if we'd followed our passion and not pivoted at the time, we wouldn't be around today. And so make sure that you understand what you're passionate about, you understand your 'why', but at the same time be agile and remain flexible, so you'll be able to stay relevant." 
Connect with Hayley here: 
Instagram: @austsuperfoods
Facebook: https://www.facebook.com/austsuperfoods/
LinkedIn: https://cn.linkedin.com/company/the-australian-superfood-co
Lessons from early life
I had a fantastic childhood. I'm one of four children, three brothers. We are all sport obsessed. So everything we did revolved around sports. You know, after school I would go from swimming, which would go onto tennis, which would go on to basketball. We were taught that we can do anything that we want to and that you can fit in anything that's important to you. And that was instilled with into our, through our parents. Mum is a psychologist and a lawyer and she worked our whole lives plus studied and always taught, but was still at every single basketball match. We never felt that she was a busy person. Yeah. Looking back it's like how the hell did she do it? And dad was the same. So I'm really fortunate. But also being taught to have a real can do attitude and that if you're passionate about something, you can make it, you can make it happen and to never take no for an answer.
On learning about Australian native foods & indigenous diet
I was talking to Indigenous players when they go home for off season about the foods they were consuming. For example, some would catch and eat turtle. It was the first time that I ever found out that turtles are really high in fat. And that you have to actually moderate your turtle intake when you go home. It was also the first time that I started hearing about native produce. You know, until then I'd think of Australian food as being lamingtons and vegemite. And I don't know why I'd never asked the question, what is Australian native food? What sustained Indigenous Australians for over 70,000 years.
I did a trip to Northern Territory in central Australia when I was at uni. We were eating dinner and they had crocodile, little croquettes and foods like that, but at that time it was still a food that was a novel food. It wasn't something that I ever thought could be introduced into Australia and into the supermarkets.
That was a real 'aha' moment. It was…how can we get these foods into the pantries of Australians across the country? How can we start seeing these ingredients in food products in the majors? So that's the big question. So that was where the Australian Superfood Co was born.
On the pivot that saved the business
The most important thing that we did was, and I've sworn I wouldn't say this word, but we pivoted. We went from being a company that supplied snack bars to being a native ingredient supplier to food and beverage manufacturers. It was either pivot or close down. But the reason it was successful is we recognised that our voice was, it's small voice, but we didn't have the marketing power that some of these larger organisations had. And that by partnering with small and large brands, and now multinational brands we were able to achieve our goal.
The Native Harvest Initiative.
It's called the Native Harvest Initiative and it's working with indigenous communities to wild harvest more of what is out there. It's estimated that only 10% of the Kakadu Plum is currently being harvested. We are working with indigenous communities to start cultivating produce.
We are also working with current farmers of native produce to harvest more. Giving them the confidence that there's a customer out there that will take the produce if they grow it. And then working with farmers with traditional crops, traditional crops being non-native crops to diversify or repurpose their farms. And that's what this project is about. It's about working with agronomists. To work with the farmers to identify the best crops for their properties and then to help them through the process, knowing that there'll be a customer at the end.
Final message of wisdom and hope for future leaders 
"Don't be afraid to seek advice and remain open minded, but it doesn't all have to fall on you when you're experiencing challenges. Be it in business or in life. Speak to somebody about it because often, often you'll already know the answer, but often a brave conversation will make things seem so much lighter and so much more achievable."
Stay epic,
Greg