Culture shocks, lessons from sport and treading your own path
Subscribe on Apple Podcasts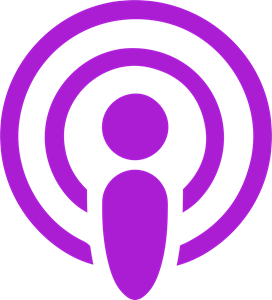 Subscribe to Spotify
In this episode of The Inner Chief, you'll hear from Eric Morris, CEO of The PAS Group, on culture shocks, lessons from sport and treading your own path.
Eric has been CEO of the PAS Group since its inception in 2005 and has led nine of the Group's acquisitions and the successful integration of the Group's businesses.
He has held senior executive positions at the likes of Myer, Walt Disney International, Reebok International in both Hong Kong and Cape Town, and Woolworths South Africa. In total, he has over 36 years' experience in retail, wholesale/supply, licensing, manufacturing and distribution.
In this episode we talk all about:
His amazing journey working in different countries and the various culture shocks he had to endure;

How sport has shaped his leadership style;

Taking the leap of faith and going out on your own; and

Finding positivity and navigating a new world post-COVID.
Connecting with Eric Morris
You can connect with Eric via LinkedIn.
Books and resources
"Focus on doing things which make common business sense. Some people have said to me that's a bit basic, but quite often decisions are made for the wrong reasons, such as egos or job protection."

On dealing with culture shocks in new countries
I was fortunate enough to work across the APAC region and the 13 markets there, getting to know and understand the different Asian cultures.

South Africans were actually known outside of their own market as being quite arrogant and very direct. I think it's just the way we were brought up. When I first moved to Hong Kong, I found out pretty quickly that that type of approach was not normal. So it took immediate adaptation to change my approach, to start working things through quite differently.

I was told by one of my bosses that I wasn't actually a great listener and that really hit home because I didn't realise. I had to put a plan in place to try and change that because I hadn't worked with him for very long and yet he'd picked that up.

I learnt the value of proper meeting preparation, how to really own a problem and the importance of being upfront, whether it's with a customer or internal people.
On lessons from sport
The difference between business and sport is that sport gives you more instantaneous results and feedback. In a game, you've either won or lost and you know how you've performed. In business, it takes a lot longer to get that feedback. In a lot of sports you have a half time team talk where you can assess what's not working, and then adapt your strategy accordingly. I think that's what we need to do in business too.

Similar to sport, you can have the best plan, you can have the best everything, but it means nothing if you don't have the right people to execute it or if you don't have a motivated workforce. There's probably nothing worse than a demotivated employee who doesn't want to leave.

I've always believed people have got two choices; you can either cope or you can't cope, and not coping is not an option. So one has to muster the energy to create positivity, to be able to work through difficult scenarios, to look for the small wins, to look for the good things.

My wife and I get home each night and have dinner, and we ask one another what the highlights of our days were. Even through the toughest times, there's always going to be a highlight. It may not appear to be a highlight at the time, but it's important to hold onto that and use that as the strength to find the next opportunity and to turn things around.
On a career crossroads and going out on your own
I think probably one of the most important things is to have an open discussion with your boss. Be upfront about things. If you feel you're not moving up the ladder quickly enough, maybe your boss hasn't realised that you have those aspirations. Unless you actually put it on the table, it's only an assumption. Also, the right attitude is important, stay positive and go the extra mile.

When I started my own business in South Africa, I had two young kids at home at the time and I had to ensure that every moment of every day I was productive. I had to make sure that everything I did, somehow, would lead to revenue generation as I still had a young family to feed. It was also continual learning because when you run your own business there are so many different elements that you never realised you could do.

Building the PAS Group was a slightly different scenario because we had strong capital behind us, but it was how we used the capital and how we could actually build a sustainable business. It was effectively a start-up so things had to be done very leanly. We had to constantly look for growth and put in processes. Also, you just cannot do it all yourself and you've got to rely on a strong leadership team all the time.

Advice comes from learnings, and learnings come from mistakes. I would say that the biggest mistakes I've made in my time are that I probably would have acted on people at times a little quicker than I did. We tend to give people the benefit of the doubt for a long period of time, but the inevitable always happens. They end up leaving or we end up terminating them, and all you've done is waste time.

I think focus on the things that the business is good at and outsource the things to specialists in the areas which you're probably not as good at.

Some advice I'd give to anyone starting out on their own – and this is probably going to go against the grain of so-called 'work-life balance' – but never really turn off, because you can't in a senior position. If I go away on holiday I'll spend the first couple of hours in the morning catching up on things. I'll then try and turn off between 10am and 4pm and that's my break, and then I'll have to catch up depending where I am in the world.
On his leadership style
What I've tried to instil within our own culture is to make decisions which make sense. If I make a decision and it doesn't make sense to somebody else, they know to ask me, because there may be times over the years where people have challenged me on something and I've realised that they have a good point.

I've also tried to encourage a can-do attitude in the organisation. We've put little post-its everywhere and we call ourselves the can-do club. It comes down to the question, "How can you do it?" I think what has been even more evident since Larry bought the business; his can-do attitude has created enormous success for himself because there's always a way. There's never no answer for anything; there's always got to be a way.
Final message of wisdom and hope for future leaders 
Authenticity is so critical in leaders. I cannot underestimate that and it's a characteristic I look for in key people within our business which we need to develop.

And another one – probably for the slightly younger generation – don't have a firm opinion on everything. Be open-minded. I do find a lot of people coming in have such firm and fixed opinions. Sometimes there is no right or wrong.

Also what I've seen over the last number of years in the digital age is the lack of real communication. Sending somebody a text message or an email is not communicating. There's nothing better than in-person communication. Talk to people, phone people. That's what gives the emotion, that's what gives the message. The worst thing about digital communication is it's got very little emotion attached to it.

Never stop learning, reading, and listening to podcasts.
Stay epic,
Greg