Co-Founder & Co-CEO, HungryHungry
Digitising human connection, succeeding in two tech startups, using fear of failure to your advantage
Subscribe on Apple Podcasts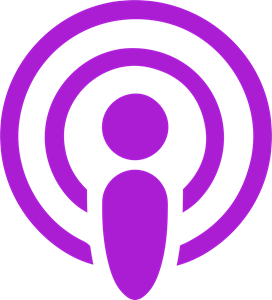 Subscribe to Spotify
In this episode of The Inner Chief podcast, we speak to Mark Calabro, Co-Founder and Co-CEO of HungryHungry and OrderMate, on digitising human-to-human connections, succeeding in two tech startups, using fear of failure to your advantage.
Mark is one of few co-founders in Australia to have two successful start-ups in the hospitality tech space spanning his two decades within the industry. In 2003, with business partner Shannon Hautot, Mark started OrderMate, a Point Of Sale solution that was acquired in 2021, and more recently their current business, HungryHungry.
What started as a QR code order & pay at table has now evolved into a suite of technology products and services that absolutely boomed during the period of ongoing lockdown restrictions.
HungryHungry has recently been recognised with several awards including winner of the 2021 Finder Award for Most Innovative Business Response to COVID-19.
Mark has a double degree in Engineering and Applied Sciences from Swinburne University, the institution where he met Shannon.
In this episode we talk about:
How friends can make it work as business partners
The challenges of digitising human-to-human connections
Starting and scaling two successful tech companies
Using fear of failure and focus to build resilience and results
Thanks to Sam Dybac and her team at The PR Hub for introducing us to Mark.
Connecting with Mark Calabro
You can connect with Mark via LinkedIn.
Books and resources
"Everything we do has to be win-win-win; a win for business owners, a win for consumers, which equals a win for us."
On friends becoming business partners
It works because we're quite selfless, we respect each other, we respect our difference of opinions, difference of ideas. But it hasn't been without its little twists and turns.

Through any relationship, you're either going to grow stronger together or there'll be something at some point in time where you'll have a misalignment of values or beliefs, which is usually what it all comes back down to, and things can go a bit wayward.

When you are at loggerheads, it really comes down to being a good person and having a level of respect for the other person.

And don't think or assume everyone else thinks like you do. Diversity of thought is good! I'm spending time speaking to people who are in their teens and 20s to ask them their view of the world or their view of what we're doing, because there's a whole new generation coming through who are making decisions every day very differently to us.
On launching a hospitality business
The majority of the challenges that you'll face are not new challenges; they've been solved before. Very rarely is it a unique set of challenges or problems, or certainly once you start to break it down anyway.

We thought, you try 10 things, and one or two of them are going to work and the others aren't. But you test and get through them as quickly as you can and move onto the next thing. If we had overthought things we may not have actually done things.

I go back to my experience as a child going into a restaurant and just having that warmth of the waiters, and the owner coming out, and that real fuzziness that you get inside. It's about human connections, but it's hard for technology to deliver that level of personalisation and warmth tailored to us humans in hospitality.

The challenge with B2B – and more so in our industry – is that it is one of the last to innovate or to face innovation front-on. We've had to listen to people that we absolutely admire and respect, but we've also had to be very aware and conscious that it's an industry that hasn't traditionally embraced innovation and technology as well.
On the fallacies of success
You don't have to go far to see things on social media about success and wealth, so there's a perception that people are happy. They run a startup, they raise money, it's seemingly an incredible startup journey and they're changing the world. But there's very few overnight successes.

Historically, we just talked about the successes and not so much about the failures, but that's starting to change where nowadays we kind of celebrate it. If you look at the US, unless you've failed once or twice, that's when you've almost done your apprenticeship in business.

Having determination and resilience is key. That seems to be a challenge for younger children and the whole education system these days. How do we instil that in that next generation much earlier on?
On being part of Entrepreneurs' Organisation (EO)
Primarily, you get learning and support as a business owner and it's something you can't put a value on. You have people who are business owners who have gone through similar problems and challenges.

You also have people that really understand you as a business owner, which is really hard to do as a business owner, where you try to talk to friends or family who aren't in business and they just don't get it.
On valuing time
We do things that we value, and that's where we spend our time. You can procrastinate and you can put it off and say I'm going to do it later. But obviously, you don't value it because if you valued it, you'd do it.

I wish I had taken time out much earlier on, a day a week, or a week a quarter to just go away and switch everything off. And literally, switch everything off and hear yourself think. Go for a walk in nature, just bring the noise down.

Business is not a sprint; it's a marathon. So keep things simple.
On his best interview question
You can ask a whole bunch of random questions that will help you figure out if you can work with someone – after all, we spend more time with these people than we do with our family. So if I'm going to be spending a lot of time with someone, I want to enjoy trying to get through a problem together.
Final message of wisdom and hope for future leaders 
It's having sustained success and being humble always.

And why are you doing it? Maybe it's time to let go of some of the things that you've been holding to be true. It's called having useful beliefs – what's going to serve you well? And what's actually going to hold you back?
Stay epic,
Greg