CEO, SSKB & former Wallaby
What executives can learn from elite sport and how to be indispensable
Subscribe on Apple Podcasts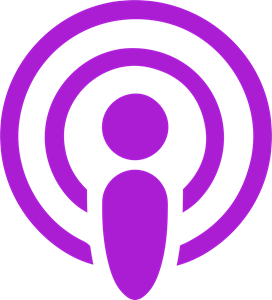 Subscribe to Spotify
In this episode you'll hear from Daniel Herbert, Former Wallaby great and CEO of SSKB.
We explore some of the powerful strategies that he learnt through 67 tests for the Wallabies. He was apart of the glory era of Australian Rugby, won the RWC in 1999, the Bledisloe Cup and beat the British and Irish Lions in 2001. He captained the QLD Reds and was world player of the year in 1999.
Critically he has now gone to a successful corporate career with the commercial side of the QLD Reds and is now CEO of SSKB.
We cover what executives can learn from elite sport (and what doesn't translate), what made him stand out from the pack and how to be indispensable to an organisation.
Key Points:
"My message to the next generation is, you have to impress. You have to still do the work, you have to still stand out from the crowd because there is a lot more people coming around, there is lots of competition, don't rest on your laurels.
By and large, I think they are smarter than what we were at that age."
Top quotes from this episode:
I think you have to go through some lows to get the highs
What people forget is the great era of Australian rugby came from something that wasn't so great.
I think I made the most of what I had. I look back and I think, I played with numerous people who were more talented than me. I got to where I got from hard graft and I had to look for opportunities, take the opportunities and I had to work harder than others did to get there. So that became part of my mantra, I would work when I knew people weren't working. I would deliberately go running at midnight when I knew everyone else would be in bed. I would go on Christmas and kick some goals down the local park because I knew everyone else was sitting at the dinner table and that gave me this confidence that I know no one else is out there working today, I'm out here working, that's going to put me in a good place.
Hard work will beat talent when talent doesn't work hard.
I've seen a lot of people who were far better, were more talented, had natural abilities that I didn't have. And the only way I could convince myself that I had the right to actually be on the field or in the team ahead of these people was by working harder than them.
There will always be weaknesses and yes, you try to improve your weaknesses but I tend to spend more time on my strengths than I do on fixing up the weaknesses, because what I would take into the business environment now is I can get people to fill in my weaknesses but, I can't necessarily get people who have better strengths than me where I think I'm particularly good.
Don't be threatened by people who are really good, you've just got to get the best people around you and as long as they are not a real cultural risk to it
As a CEO or a senior manager, you have to be a generalist, so you have to be across a lot of different things, but you still have to have something that you focus on, that's my unique point.
I worked on the fact that, what I did as a rugby player, I love contact, I love the aggression, I love breaking a line and I love the physical side of it and that was going into the way that Rod MacQueen wanted to play the game when he came in. I knew that he wanted a line-breaking centre, somewhere and he needed someone who could bend the line, break the line. So I got in the gym, I got bigger, I worked on my footwork to get through a tackle and I thought, if I can be that guy, where he builds his game around me, or builds a certain element of his game around me, then that's a little bit unique, because I don't think anyone else necessarily has that skill set.
The chairman of the Australian Rugby Union at the time, a guy called Dick McGruther, to John O'Neil the CEO, to Rod McQueen the coach, to John Eales the captain, all four of those guys always seemed to be aligned. They got on well, you knew they got on well, they always seemed to be on the same page and in the team environment, same thing, the leadership group, which I was part of for most of the time there, were always on the same page, and when you walk out of the room, no matter whether you lost your debate or not, you lost your way, you're on the same page. And that was always, and I think, is a really important thing I see in business places where you see general mangers undermining the CEOs or general managers undermining each other because I didn't vote for that and it's always just to win a bit of favour but it's dangerous and that was something, that is one of those analogies that I would take from the sporting world into the business world.
[After the legal battle with former Perpignan owner] So that was probably for me, the most important and harrowing experience that I had because I now am a different person because not only do I know that you're never in control, it's just an illusion but I don't fear things. Even in this job, in my previous job, people threaten you with legal action all of the time, it's used as a bullying tactic. I now don't fear, I've been through it personally where it was a really tough thing for me to go through and for my family to go through, but I don't fear it anymore.
You need an opportunity but you've also got to make your opportunity. I don't think you can just sit there and wait and someone is going to come and tap you on the shoulder one day. You've got to make your own opportunity or seize it when you see it. Then you just have to make every post a winner if you can, you've got to work hard. People have to see that you're going to put the shoulder to the wheel and you're not one of these clock in, clock out people.
You need to influence the right people. You're never going to please everyone and wherever I have been, I've never pleased all ends of the spectrum and I don't lose sleep about that. But the ones that I need to influence, the ones that I need to be on page with, I need to make sure I spend the time with them. I don't worry about people who are critical or small-minded who aren't going to influence anything anyway. I spend my time on those who are positive and can influence and shape the direction that we are going so they are probably the three things that come to mind immediately.
They have got to have skills, but you can teach skills as long as they have got the right make up, they are honest and they are hard working and they are loyal, then that would be how I would like to be perceived by people who have been my leaders.
What drives me and why I think I am here on this earth is to be a father and to provide
I used to make the mistake of putting 20 things down a day, this is what I am going to get through today. And you would get to the end of the day and you've got two of them done and then you work through the night trying to get the others and it's just not sustainable because the work never goes away, it's always there, it's not going to go anywhere. So I have come to the point now where it's two or three things. And even yesterday, I wrote down two things, I didn't do either of them
I also have thinking time, I need to think. I think that's one of the other things where you just become so busy that you're not actually thinking about, should we be doing this at all?
I think that is the value of networking, is you have got to make sure you offer them something, there has got to be a value, there is a trade there. You bring people into your network, what are you going to give them and what are they going to give you?
When it comes to hiring people, it's not always the most talented, it's not always the most educated, it might be someone who just demonstrates resilience and perseverance and grit.
Recommended Books:
Good to Great – Jim Collins
Stay epic
Greg