CEO CoreLogic International
Exuding confidence, partnering for success and being credible
Subscribe on Apple Podcasts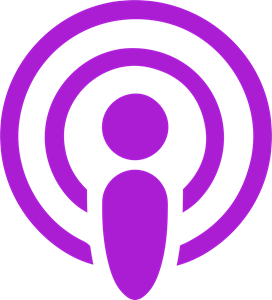 Subscribe to Spotify
In this episode, we meet Lisa Claes, currently the CEO of CoreLogic International, the world's largest property data and analytics company, accountable for the overall business performance of its operations across Australia, New Zealand and the UK.
Immediately prior to joining CoreLogic, she served as an Executive Director of ING's Australian banking operations, directly responsible for its retail banking revenue, the financial performance of its commercial banking unit and held global accountabilities for data and digital transformation strategies.
Concurrent to her local Executive accountabilities, Lisa represented the Australian Retail Banking operations on the International Retail Council and chaired ING's Global Mortgage Forum.
She is a former General Counsel of Mercantile Mutual, a member of Chief Executive Woman and a board member of Loreto Kirribilli.
In this episode we talk about: 
How to exude confidence, even if  you don't feel it to begin with;

How to get things done – and to make sure they're the right things;

How to nurture the right relationships;

How to be credible by building expertise and a track record; and

The power of collaboration and partnerships for your career and business.
Connecting with Lisa Claes
You can reach Lisa on LinkedIn.
Thanks to Siobhan Hayden for recommending Lisa.
On what being a barrister taught her
What it teaches you is to synthesise great amounts of often disparate sources of foreign material. You have to understand it very quickly and synthesise it and get to the heart of what the issue is. And then be able to feed it back with influence.

Also the ability to see positions from another perspective. You can only be a competent barrister if you can anticipate and put yourself in other people's shoes.
On exuding confidence
It's an exogenous factor, confidence. There are a few individuals that you say they're born that way, but actually, I think that we're all quite a blank slate in terms of our birthright to confidence.

I think the people around you shape your confidence quotient. That's something I've tried to do with my own children and my staff. I find out things about them that are unique to them, and part of being confident is actually knowing what differentiates you. Get some compassionate feedback to really know what's different about you, and assuming it's constructive and positive, build on it. Really amplify it to make yourself stand out.

And I think knowing who you are. Confidence has got a very close parallel to authenticity. There's a pureness about confidence, there's an authenticity about confidence.
On getting things done
Well, I'm in a fortunate position that I can delegate a lot, but even when I was a young mother with children, I set up my whole working environment so that I delegated out everything that wasn't critical to what I thought was mission-critical as a mother and as a partner and in my work environment.

Getting things done starts with knowing what needs to get done. Every day, subconsciously, I think about what I should be doing? And that is driven by what has got the highest strategic impact on the organisation.

Everything else can wait. I've read all the books about time management and prioritisation, but again it comes back to knowing yourself, knowing what's important strategically.

The power of execution is synthesising what needs to be done and getting out there and getting it done and course-correcting as you go. Because you talk about we're in the year of fail fast, agile. Well, if you've got no skills getting things done, you're not even going to get to that point.
On nurturing relationships
I talk about networks and shadow networks. Networks are you look at the org chart, the hierarchy, "Oh, he or she is probably important to know."

But as we all know in life, there's a lot of people who are somewhere in there, but there's a shadow. But they're actually influencers in decision-making.

I try to get to know these people and hope I can reciprocate and share some of my insights as well. I gravitate towards people who are leaders in fields that are relevant to the business that I'm in.
On being credible
I really worked hard to distinguish myself in a particular area. You can gain credibility through expertise, self-proclaimed or otherwise. Pick something that's discreet, niche and transformational, if you can, and make that your podium.

Credible is also being humble and fallible as well. I think you're not credible if you're a know-it-all.

I think credibility is a strong cousin to curiosity. I think you get a lot of credibility if you say, "I don't know, but I want to know and I'm going to learn, I'm going to find out, and I'm going to play with it, practise it."
Final message of wisdom and hope for future leaders 
Fortune favours the brave. Women, take a risk. What's the worst thing that can happen? How many times have I got butterflies in my tummy and thought, "I cannot believe I'm doing this." This has gone through my head so many times in life!

What you do is you throw something out there, make a commitment that you're going to do it, and you're just going to work out how you're going to get there. And just think, "What's the worst thing that can happen?"
Books and resources mentioned in the episode
Stay epic,
Greg