HIGH PERFORMANCE TEAMS PART 3 - STRATEGY & TACTICS
High Performance Teams – Part 3 – Strategy and Tactics
Subscribe on Apple Podcasts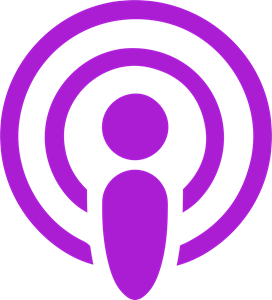 Subscribe to Spotify
In our first two minisodes on leading high performance teams, we built your vision and purpose. So your team now knows where they should be in two to three years and also why (their purpose).
The next logical question is, therefore, "How?"
And this means pulling the right levers to make the biggest and most effective impact in your area.
So let's jump in and discuss strategic planning and tactics and how they can drive your team's vision and purpose.
Surveying the territory
Many leaders make a critical error at the outset of leading a transformation. They don't stand back and clearly assess the current situation; instead they rely on a partial understanding of the environment in which they're operating. This error costs them time and money, and it raises stress and resistance throughout the process.
True chiefs spend significant time precisely mapping the territory before they start any strategic planning. Rather than launching projects randomly, they apply deep understanding to the problem.
This mapping gives them an in-depth understanding of the economics, culture, and their team's capabilities. They understand how the departments work together; the legal and market conditions, the technology in play, the finances, the service, and the operational numbers.
They understand that they operate in a living and breathing system. Changes within this system have ripple effects that spread throughout the business. Thanks to a broad and deep understanding of the operating environment, it is substantially more likely that, at the end of the transformation process, they end up with a smoothly operating system.
Levers
Remember, most of the time you're not setting the whole company's business strategy. The CEO, executive team and board will most often lead that process, focusing heavily on how your organisation differentiates itself from competitors. Their direction will guide which parts of the value chain you will optimise over others so as to maximise profit. It will also prescribe how the organisation will leverage branding, pricing, market entry and exit, etc.
What you're taking ownership of is a critical department transformation that will ensure the success of the company and department vision. And there are generally four big levers to pull that will transform your department's performance:
Talent – The right people with the right skills in the right jobs doing the right work (Refer back to the Entourage Chapter for more details).
Culture – The operating rhythm, teamwork and trust, behavioural standards, quality of feedback, a mindset for innovation, commitment to stakeholders and customers that drives flow and performance in the team.
Tools and Systems – The technology, processes, data and other tools that your people have which lets them do their job to their full potential.
Service / Operational Improvements – The list and design of services your department provides or operations it delivers and the economics (including pricing or cost), efficiency and quality control of those services or operations.
Stand back and assess your current department and ask yourself, "Which of these is currently my biggest problem to achieve the department and organisational vision?"
Translating ideas into targeted actions
Now that you have a clear understanding of the levers to pull, they need to be turned into initiatives that will drive change. These should be fairly logical with a clear line of sight between a project and a performance lift. The most common pitfall here for leaders is not getting the sub-projects right, it's doing too many.
This is the crux of the issue. This is why so many attempts to lead transformation fail right at the beginning. Overload. They create so much busy-ness and activity that its impossible to do it all. As a result, none of them succeeds.
Chiefs courageously cut through conflicting interests to set clear priorities. Those destined to spend their entire careers struggling ineffectually in management positions let everything happen at once. It's a recipe for certain failure.
Strategic planning for teams done right
Laser focus is necessary to make change powerful and lasting. Tackle one issue at a time. This doesn't mean combining a number of projects so that it feels or looks like you're only pulling one lever; in reality, you're pulling many of them. When you're trying to spin too many plates, there are consequences. Everything comes crashing down. Quality suffers, innovation dries up, there's poor stakeholder management, stress, missed deadlines and budget blowouts. Projects get cancelled each time you switch strategic direction. And those in your department are left weary and wary of more change.
Have patience and sequence different levers after each other. This way, each new initiative leverages off the improvements of the previous ones. There are often unexpected consequences (some good, some bad) that come in change's wake. These developments might make the next change in line inappropriate or ineffective. At the end of each change initiative, reset as a team and (when necessary) reprioritise. New benefits might be leveraged in powerful ways. There might be quick and easy wins that you're leaving on the table if you move too quickly from one initiative to the next.
Remember as well to underpin the whole change process with sound project management and a governance rhythm; this ensures that everyone maintains alignment to allow a focus on driving the results.
It says a lot about a person if they can focus on driving highly complex change processes (and stay focused in the midst of them). It tells those above you that you're smart, that you're willing to make tough calls when necessary, and that you understand how to turn theory into practice. This – through sound strategic planning – is one of the skills that Chiefs possess.
Case Studies
Time to weave it all together. The All Blacks and Football Federation Australia have both created beautiful examples of vision, purpose and strategic planning all integrated and working brilliantly in the real world.
Stay epic,
Greg
Next article in the High Performance Teams series: