MD & Founder of Gaines Advisory
Hiring great executives, becoming a NED, and characteristics of successful boards
Subscribe on Apple Podcasts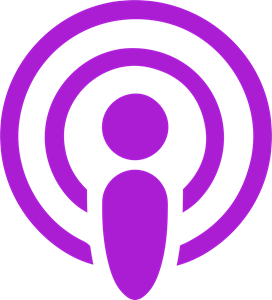 Subscribe to Spotify
In this episode of The Inner Chief podcast, you'll hear from Alison Gaines, MD & Founder of Gaines Advisory, on hiring great executives, becoming an NED, and characteristics of successful boards.
Alison founded Gaines Advisory in 2020 to provide a unique board search and board advisory service, while also specialising in the provision of strategic support to leaders to develop and implement their corporate strategy.
She currently sits on the board of Blackstone Minerals (we had their MD, Scott Williamson on the show in episode 222), Tura New Music Ltd, is the Chair of Hiremii recruitment, and is the Governor of the College of Law Ltd. She is also the independent Chair of the Nominations Committee of Hockey Australia and member of the Nominations Committee of the Australian Institute of Company Directors (WA).
Alison was Global CEO and Head of the Board Practice for international boutique search firm, Gerard Daniels, for nearly 15 years, following a career as a CEO of a law society and senior executive in government responsible for government boards and committees and the Senior Executive Service.
In this episode we talk about:
The traits she looks for when hiring a CEO and appointing Board members;

Career journeys and transitioning into NED roles;

How the changing world has impacted the expectations of boards and Chairs; and

What makes a Board successful and how tenures are managed.
Connecting with Alison Gaines
You can connect with Alison via LinkedIn
Books and resources
International Directors Programme at INSEAD in Fontainebleau, in France – it's a very sophisticated, very focused, small, higher education institution with amazing faculty and research.
"Whatever I do should be values and ethics driven. So I'm never going to recommend the candidate who might be the easy option, but not the best option. I'm never going to write a board review where I don't challenge the things that I find in my board analysis, just because it might be easier on me or the client."

On the 3 most important traits she looks for when appointing a CEO
High IQ and EQ

While it's important that clever people lead organisations, you also need really high EQ because essentially you are coaching people to perform.

A strategic mindset

CEOs need to see systems within their organisation. They can see the external strategic environment and the internal capability, agreeing what they need to do to move the organisation forward. They also need to be very action-oriented, so not just happy with a beautiful strategic business plan and KPIs, but actually know how to drive that performance.

Personal energy

It's a monumental task to drive an organisation and often there are lots of very complex external stakeholder relationships, including working with the board.
On her favourite interview question
It's usually a question like, "What in your career leads you to being suitable for this role, in 10 minutes?" So then it becomes a time management issue as well to see if they can manage their time in an interview. I usually ask it to allow people to settle into an interview, but also to see whether they've contextualised their skills to the role that they're applying for.
On life balance and family life
I had a very full-on family life with my husband and children, and the best advice from a mentor was around time management and essentially how to keep my energy levels, while still being effective.

One of the most practical things they said was to have all my meetings in the morning and do all my reflective and delivery work in the afternoon. That was terrific advice, otherwise your day's just broken up as is your concentration.
On transitioning from an executive to NED role
Board members don't need to be as action-oriented, they need to be more reflective. In fact, when a board decides to roll up their sleeves and drive an organisation, then you probably have trouble on your hands. They are active to the extent that they are willing to sign up to chair the audit and risk committee.

Can you afford to make the transition? It takes a few years to accumulate enough board fees to replicate or even near to an executive salary.

I've found having a complimentary board career while I've been an executive was the most powerful experience. It made me think not only about what I'm doing as an executive, but how I view how executives should perform and what they should be accountable for. So perhaps do one NED role as a complementary task, partly as professional development and partly as a career transition. However, you need to make sure your board is comfortable with that and you've got to think about the time constraints, conflicts of interests etc.

Do an audit of your skills and think about what you bring to the table, and also contextualise what a board might be looking for.

If you have no board experience, you've never worked for a board as an executive, you've never done any volunteer committee work, then think about adding to your set of competencies. You could do some company director training, or get into a role where you're much more board-facing and have to pitch to the board regularly or work on one of the committees. Having the right skills, having the context and adding to the skills would be important as well.

You also need a sourcing strategy. Board roles don't fall out of the sky, you've actually got to put yourself in a position to find them. Start in your local community, either for a  sport's club or social club.
On examples of negative board behaviour
Boards have got lots more very specific responsibilities, but sometimes long-term CEOs or Founder CEOs don't really understand that. They don't really understand the purpose of a board and they particularly bristle when they're being held accountable for their performance.

There's probably still a 1990s mindset that boards are ceremonial and that they're there to meet occasionally, be told the good news story and essentially provide a gloss for external stakeholders. Often, you see the CEO leaving because they can't adapt.

The other scenario is where you have a board that's very entrepreneurial, and doesn't really understand the broader scope of the role of the board in a contemporary world, especially around things like risk, ESG (Environmental, Social, and (Corporate) Governance), culture, don't particularly understand the broader strategic world, don't understand public policy, for example. So the real problem there is when you've got boards who will not be told the full story, because they don't want to hear it.
On how a successful board is set up
Start with role clarity. Lay out the roles through things like a board charter, a proper job description for the CEO, a committee structure with charters for each, and how those committees interact with management and with the board.

Then you can look at all the systems that you build around your strategy, your business plan, then your KPIs. And finally, you look at your reporting systems and what those reports look like so the board actually understands what progress is being made in relation to the strategy.

You also need to have agreed protocols on how you elevate red flags and how you understand whether a crisis exists before you, and what you do during a crisis.

Have a chair who calls out bad behaviour in the boardroom, and doesn't let it slide. Some chairs are really good at doing that in the background, but occasionally it needs to occur in a meeting.

Continuity is important, so boards need to manage their succession, so they don't lose large numbers of directors all at once and have to rebuild. Or they don't lose their chair without having some internal options.

Understand where any tension is. It might be that the chair is not available sufficiently, or the CEO doesn't feel that there's a proper connection, or that the chair is not curious enough about the business. And if it's to do with the personal style of the chair, talk to the lead independent director.

Some CEOs are unsure about the role of a chair, because they'd never worked with boards before. They're not used to having someone who's taking such an interest in their activities and might find it a bit intrusive. So some training is required there. A very good Company Secretary can help coach a CEO around what a board can legitimately expect and what a CEO needs to do, which will realign their perspective on the role of the chair and the board.
On how good boards deal with increasing challenges
Firstly, you need to spend a lot of time building trust. Trust doesn't mean you can't be holding people to account, but it means that you'll do it in a way that will allow them the opportunity to display that they are being accountable.

The board needs to be incredibly clear about what it wants information about. They shouldn't want this report this week and then change their mind next week. They need to be reasonable about their demands on management.

Boards, and especially the chair, need to ask whether they have got enough resources to respond to the requirements. So they need to reconcile the board's ambitions and the organisation's ability to deliver. If they haven't got enough resources, can they buy in some extra resources or systems to support a key strategic piece?

Really important is to say to your CEO, "We support you, and will keep supporting you until the day we don't." You can't have sometimes support. The board really needs to back their CEO. And if the CEO is struggling, then find a way to assist them through the struggles, give them good feedback.
Final message of wisdom and hope for future leaders 
I just take my hat off to anyone who's a CEO in this current environment. And all I can say to you is hold your nerve and be brave. There's so many disruptions, so it's impossible to make predictions at the moment.
Stay epic,
Greg