HOW TO REALLY NAIL YOUR GOALS IN ANY GIVEN YEAR
How to really nail your goals in any given year
Subscribe on Apple Podcasts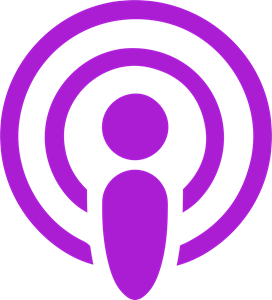 Subscribe to Spotify
G'day Chiefs,
The question this week is from Ben, who is a Chief Operating Officer and asks, "It's often mentioned that we overestimate what we can achieve in a year and underestimate what we can achieve in 10 years. Have you ever looked back on one particular year and thought you have nailed it? What were you doing differently? I assume you've been doing that ever since too, and if not, why not?"
So Ben, great question. I want to show you three examples of things that I added into my life and my work in particular that led to significant increases in performance.
1. Vision boards and check-ins
I started doing vision boards in about 2006 or '07, and they were just rudimentary efforts. Those of you who have seen the vision boards we do now, and the visioning statements that go with it, they are probably a couple of levels of sophistication above what we did 15 years ago. I did an annual visioning process with myself. I'd go to the mountains outside of the city that I lived in and I'd do it back then on my own. I'd revisit it a year later, and then again a year later, and just see how many things I ticked off in that year.
2010 was a great year for me. I did a lot of things, got a lot done. And I think the key was that I added in a quarterly check-in to the visioning process, where I would spend two to three hours revisiting the annual plan. So I went from one review per year or one visioning and check-in per year to four.
The natural process we all go through as individuals and teams and organisations is that we set a bit of a vision and a goal, and then we don't revisit it for a year. Within three months, you've already started to drift off course. It just happens with the chaos of life and business and priorities and by the time 11 months come around, you're dreading the annual review because you know you're so far away from your goals.
2. Manage your time and your energy
I struggled for quite a long time to work out how to be really productive for my kind of energy. In 2014, I decided I would get up really early and go to work. I'd often be at my desk at 5:30AM and try to do two hours of power. That was game-changing for me. And when I look back at the end of that year, I did an enormous amount of quality work between 5:30 and 8:00AM. And to this day, that is something I continue to do.
Another layer of complexity you need to consider is your current life chapter. Maybe this schedule isn't possible right now, but it could be in 6-12 months. Everybody's different, so whatever it is for you, you've got to find it and you've got to work out how to be incredibly productive. Given I work from home full-time, I'll often even come home at 8:00AM, have breakfast with the kids and then take them to school. But the key is that I've already done two hours of power by the time that happens and I'm just way ahead of the game. I also feel that I can give my full attention to my family, and they appreciate it.
3. Structured thinking time
The third change that made a big difference was 2019 and I'd been reading a book called The Road Less Stupid. It spoke a lot about having structured thinking time. Now I would regularly go away and do my quarterly check-ins, and also morning focus sessions or the morning work sessions. But the author spoke about turning those sessions into really high quality, focused problem-solving sessions. Identify the blockers, challenge at your assumptions and bias, and risk management. That way you are able to do a better job of making very smart, wise, structured, risk-considered decisions.
The compound effect
I really feel that right now I'm just on top of my game in these areas, and I just want to comment on that initial quote, "People overestimate what they can do in one year and underestimate what they can do in 10." I really, really sincerely agree with that. If I look at our body of work over the last 10 years – several hundred podcasts, hundreds of emails and newsletters, working all over the world, had a family, renovated the house, moved cities, the list goes on.
We've been able to build that body of work and that legacy because we've been focused for a sustained period of time and we keep doing the hard work on the things that need to be done. And what's happening now is those efforts which have been sustained for a long period of time are now compounding and we're getting some better results.
Stay epic,
Greg