Best of Series: Lifelong learning, going beyond your job description, and having your antenna on
Subscribe on Apple Podcasts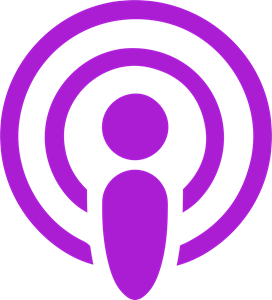 Subscribe to Spotify
In this fourth episode of our Best of Series, you'll hear from Vivek Bhatia, CEO of Link Group, on lifelong learning, going beyond your job description, and having your antenna on.
Vivek is currently the CEO of financial services firm Link Group, but was the CEO of iCare when we interviewed him back in July 2017.
He has over two decades of experience in financial services, government and management consulting, having also been CEO of Wesfarmers Insurance and the QBE Insurance Group APAC.
Vivek holds an undergraduate degree in engineering, a post graduate in business administration and is a Chartered Financial Analyst.
He is an Indian migrant and this episode is an inspiring story of how after arriving in Australia, he rose above the pack to become a CEO in just 10 years.
In this episode we talk all about:
How to treat your boss like your most important customer;

Looking for other opportunities in the business and going above your role description;

What the most effective use of a leader's time is; and

Always having your antenna on.
Connecting with Vivek Bhatia
You can connect with Vivek via LinkedIn.
Books and resources
"The analogy I use is being on the dance floor versus being on the balcony. Unless you're on the balcony, you're not seeing the full picture and you're not able to see that if the formation is different, you might get a different outcome."

General discussion points
If people haven't had setbacks, my personal belief is that they haven't challenged themselves or challenged the status quo which is even worse. Don't go into 'prisoner mode' which is trapping yourself in a set of circumstances. You can't learn from doing that; you need to take ownership of your situation, good or bad.

If I am not investing in myself, why would anyone else invest in me?

The day you stop learning is the day you stop living.

Have a commercial mind and a social heart.
On the relationship with your boss
Your boss is your most important customer. Work with them to determine the right priorities across the business and seek constant feedback that they are the most appropriate actions still.

Always look for what more you can do for your company (above your role description).

Your role is to implement what your boss believes is the correct course of action for the organisation or that particular function, and if you disagree and/or can't influence them, you have the choice to find a job elsewhere.

Seek to create a bond with your boss and colleagues that is deeper than a mere work relationship; people who have a deep affinity with one another, they will go over and above every time.
On networking and mentors
Networks don't happen by themselves. The best way to find a mentor is to ask them. If they say no, you're no better or worse off; and often if they can't help, they'll recommend someone else to speak to.

People talk about networking as a means to an end, instead of an end unto itself. I believe in networking because I get to learn.
On the art of leadership
Good leaders are very aware, they always have their antenna on. They always look for signals that are being passed overtly or covertly.

Get the right people reporting to you and delegate more so you have more time to work on the business. If you find yourself doing things that you would expect your team to do then that is an alarm bell.

The biggest challenge that good leaders overcome is effective use of time. Put aside 20% of your time to devote to development, leadership, recruiting as opposed to tasks on your JD.

If you haven't clearly articulated what you expect and then confirmed that the other person hasn't understood it in the same way then you aren't doing your job as a leader.

What I'm not looking for is someone who has been successful but they have caused collateral damage or delivered for their own agenda and not the team's.
Final message of wisdom and hope for future leaders 
Be kind, be true to yourself, never say die and always believe in yourself.
Stay epic,
Greg