Mentors, feedback and using creativity to regenerate the planet
Subscribe on Apple Podcasts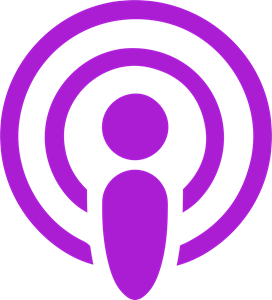 Subscribe to Spotify
In this episode, we meet Mia Feasey, Founder and CEO of Siren Design.
Mia founded Siren in 2005 as a place for creatives to thrive. With ambition, hard work, and an ability to think differently, Siren has flourished from a disruptive start-up, into Australasia's leading interior design consultancy.
Led by an all-female management team, Mia's team has created award-winning projects for some of the most innovative companies on the globe. Their values reflect those of an entrepreneurial spirit and a true creative, and their secret lies in finding the compelling sweet spot between innovation and practicality.
In this episode we talk about: 
What she learnt from being a singer in a girl-band that was lining up to be contracted by Sony and take on The Spice Girls;

The power of being creative but also knowing the practical things;

The importance of knowing your customer and what she learnt from a customer who took the time to give her accurate feedback;

The power of mentors and peer groups;

How her team has taken on the challenge to transform the interior design industry and its impact on the planet to being regenerative.
Connecting with Mia Feasey
You can reach Mia on LinkedIn. 
On what she learnt from being a singer in a girl-band
I never, ever dreamt that I would run my own business. It was never something that I wanted. It was a case of when I moved here with nothing, I just said "yes" to everything and that experience with the girl band, I thought, well I have nothing to lose really. Let's give it a go.
I started doing private work on the side with a builder and we started doing offices attached to warehouses. I became a partner. I absolutely winged it. I learned, I failed, a called cold. I did everything.
On the biggest setback in her career
I wanted to go out on my own, so my business partner said, "You take the staff and the clients, I'll just keep the name." Then he tried to poach the staff and the clients. I remember being absolutely angry, sad, everything. And somebody really wise said to me, "Look, you spend 99% of your time working on this new business and the other 1% trying to get back at him."

And it was such a big life lesson because the person that gave me that advice was right. Because the reality is stuff is going to happen. People are going to say things and then not do them. I know eventually that business failed. So you know, it sort of karma.
On the power of being creative but practical
Part of the success of this business has been because I'm not formally trained, like most people in our industry. I didn't do seven years of architecture and so I think about things differently. I'd be really honest and I don't try and use long words and talk about very complicated design language.

It's very practical, and to the point, and a lot of our designers are very similar that I think it's unexpected. It's very accessible design in a sense. It's like, "We have done this because this is going to make your life easier. Not because we're trying to build a monument to ourselves."
On feedback and knowing your customer
I'd learned about radical transparency at Harvard a year ago and I'm like, "Oh my goodness, that's me." I do have this thing where I can't help but say exactly what I'm thinking. And some people find it funny and some people find it offensive. And I've had to learn over the years to actually not do that. So it's about turning it up or turning down. That feedback though I've had a lot of people say, "You know, maybe that wasn't the best thing to say," which is hard to take sometimes.
I happened to be pitching a big law firm at the time, which was a huge deal. And we came second and I put my heart and soul into it. I was still very naive in terms of running a business. The managing partner called me and said, "I think you're incredibly talented. You haven't won the project." And then he gave me this feedback about our presentation. "When we asked you this question, this is the perspective, this is what we wanted to hear from you but you just said this." And that was because I was making it up as I go along!
On the power of mentors and peer groups
I'm a regional director of YPO (Young Presidents Organisation). I've been a member for nearly seven years and my business has grown immensely, I think because of it. And when I say "grown" and I mean not just size, I just think we're smarter. It's peer-to-peer learning and lifelong learning.
Somebody had said to me, "If you can make the numbers, because you've got to hit a certain turnover and certain number of staff, this would be really good for you." And I was like, "But I've got a one year old and a two year old, I don't have any spare time." And it was one of those moments, a real leap of faith for me where I went, "Okay, I trust you because I don't know how I'm going to find the time."

Whenever I speak at in events or do panels and people come up afterwards and ask, "Can you mentor me?" And I want to say yes to everybody, but I don't necessarily think that's the right way. I think it's more about finding people that you have a connection with. So I just think it's about conversations and not really putting labels on it.
On creating an experience
Interior design is just one element of it. It's about creating an experience. If you've walked in and experienced all of that and you haven't even spoken to anyone, but you know exactly what that business or that unit is about without having to touch, speak, anything. So that is our goal. That is absolutely our goal. And the only way that we can be successful in that is by having clients that know what their mission and their purpose is in the business and then we do the physical representation of that.
So how do you know how people feel in a space? It's by their five senses. And around those five senses I've worked out that there are four pillars and every space, every business will have to have an element of every single one of these four pillars:

Technology – future-proofed for when screens get bigger or disappear

Flexibility – dual-purpose spaces for efficiency of space usage

Community Wellness/mental health – a space where people come together and become a community

Learning – a space needs to allow people to grow and change and feel inspired.
On transforming the interior design industry
We use our creative brains to problem-solve. To me, that is what interior design is. People come to us with problem, we solve them. My four pillars and the five senses started as a problem I had to solve, namely, "How do I articulate what we do?"

And maybe we can start teaching people around how to learn creativity, because it is a taught thing – maybe we call it CQ (not IQ). Maybe we need more creative thinking in the world to be able to start making change, particularly in our industry. And I want to be a leader in our industry of having the conversations with the land leases of the world. What is their sustainability charter?

And it now just takes one of our values, which is to be brave to actually just put it out there and say, "I'm going to try." I'm the first to put my hand up and say, "We're not perfect at all. We're not doing it well."
On being regenerative and the impact on the planet
We had a workshop at the beginning of the year and I was just leading the execs and my partners to a point where I said, "Look, we know our purpose is to enable people to thrive. Because it's about us thriving. It's about our clients thriving. It's about them staff thriving them and the meaning to what we do is actually about helping people to live better lives. But if there's no planet, none of this really matters." It really is something in interiors certainly that nobody's really talking about.

Interiors is probably one of the worst businesses for sustainability in terms of landfill and wastefulness and it's really quite terrible. Conscious capitalism is essentially what I'm trying to get at.
On balancing motherhood with the business
You've got to be okay with the fact that you're a mother who has help. It's all just mindset. And I'm now at a point where I'm really comfortable. We have loads of moms that work here. Most of my exec team works four days a week. Some of them get paid for five days even they only do four days. You know we're a business that we are being paid on time. But I'm trying to change that, that we're paid on value.  

So I now try and have every school holiday off. Which is amazing actually now I think about it, because I get four holidays a year. But how is that not balanced? I think that's balanced for me.
Final message of wisdom and hope for future leaders 
Being okay with what you don't know and being humble around that. I think a lot of the younger people around me think that they're supposed to know everything and to this day, and I'm sure to the day I die, I will continue to learn and relearn.

There's a great quote by Alvin Toffler: "The illiterate of the 21st century will not be those who cannot read and write, but those who cannot learn, unlearn, and relearn."
Stay epic,
Greg