Ownership over victimhood, being in competition with yourself, and distributed leadership
Subscribe on Apple Podcasts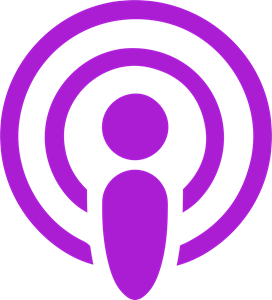 Subscribe to Spotify
In this episode of The Inner Chief podcast, I chat to Jay Bonaretti, CEO of Amino Z, on ownership over victimhood, being in competition with yourself, and distributed leadership.
Jay is the Founder and CEO of Amino Z, an Australian manufacturer and retailer of nutritional products and supplements.
He founded the business in 2006 as a one-man organisation and continues to be at the helm of a now large workforce, servicing hundreds of thousands of customers.
Jay is incredibly vulnerable about his childhood battle with chronic fatigue syndrome, a situation that led him to depression and isolation, but ultimately to recovery.
He is also the author of "How to Transform the Average Joe in 12 Weeks".
In this episode we talk about:
Being bed-ridden for 9 months to winning Australia's BodyBlitz Challenge a few years later;

Why your physical capability is based on your mental capability, regardless of age;

Surrounding yourself with people who are smarter than you and giving them accountability; and

How he has a "stop doing list" and builds that into his quarterly review process.
Connecting with Jay Bonaretti
You can connect with Jay via LinkedIn
Books and resources
"My car is like a university on wheels; I'm constantly learning and just listening to books or podcasts."

On his chronic fatigue syndrome
In 1998, aged 13, I faced a bit of a personal challenge. I was in Year 8 and I got hit with a bout of chronic fatigue and it was early in the year. I basically was stuck on my back for about eight months.

Come the end of 1998 and after such a long time just at home, something just clicked in my mind. It was like the school holidays were a bit of a catalyst and I wondered how much longer I was going to live my life like this.

That was a really defining moment in my childhood. I realised I could just go on suffering, be a victim of circumstance, or I can take ownership over my life.
On compartmentalising bad situations
I am an eternal optimist because I look at a lot of situations, and things can get really tough, but I do believe that if there is a challenge, there is a way, there is a solution.

I'll usually just take a step back and remove myself from the emotion of that situation and make it tomorrow's problem. Once I've made a decision that I'm going to solve it tomorrow, that's it, it doesn't consume me today.

Going to the gym is very therapeutic, it takes my mind off things. Even just going outside, going for walk, having a change in environment, those can work too. 

As human beings, we do have a tendency to ruminate or focus on the same thing and go into a bit of a cycle. So, I just try to pull myself out of that cycle and say to myself, "Okay, well I'm going to focus on it at a different point in time." 
On the 12-week body challenge
I did it and it was the most physically gruelling 12 weeks of my entire life. It got me training at one point 14 times a week, and they were all high-intensity workouts.

I learned a lot, not only about the mechanics of diet and exercise and how to take control of your body, but I grew a lot as a person, pushing myself to those limits, seeing how I could manipulate my body in the way that I wanted to, and I built a lot of self-confidence during that period.

I think it was just that whole concept of constant and never-ending incremental improvement. This whole idea of you are in competition with yourself and knowing that you can continually better yourself.

You get to benchmark your mental limit, but then you push it and push it and push it even more every single time, and you just realise your limit really is not your physical capability, it's your mental capability.

No matter how established, how old, whatever you've achieved in life, there's always more to achieve. You can always further yourself personally, professionally, whatever that is.

I learned that there were two key mindsets. Number one was people would go into a challenge and go, "I'm going to really push myself, test my boundaries, and then I want to sustain those results." The second mindset was, "I'm going to do this and be fixed for life on continuous self-improvement. That's my new normal."

The key difference is having a long-term mindset, but you have to find something that fits in with your lifestyle and something that you can sustain indefinitely.
On the synergies between health and business
As Abraham Lincoln said, "Give me six hours to chop down a tree, I'll spend the first four hours sharpening the axe." I think the same is true in many aspects of life; if you know what you're doing, then you can put your energy into the right areas. 

In the context of fitness, you need to know what are you going in order to know what the most effective way to eat is, what training you need to do, recovery and sleep, but then what is going to work for your lifestyle, while also delivering your goals and objectives. 

The same is very much true in business and in finance too because if you don't know what you're doing, well, maybe you're just spending your energy in the wrong areas.

Good nutrition is not only just about physical shape, it also helps with work performance a lot. If you have mental clarity, good self-esteem, and your general mood is regulated, you will more than likely perform well in your job.
On teamwork and leading teams
Surround yourself with people who are smarter than you. This was completely at odds with what my understanding was when I started being the owner and the manager. I thought I had to have all the answers. I have to know everything. People come to me and I give them direction. 

I'd never really appreciated what that meant but this has been one of the biggest learnings over the years – I don't have all the answers. In fact, if I do have answers, they're not always the best answers. Usually, more often than not, the rest of the team have much better answers.

Just listening to the team and getting the team to maybe make decisions and own those decisions, with me taking a step back, allowing the team to do a lot of the stuff, and just giving them ownership and giving them accountability, it really does drive the business.

When you have a team, you have to look after your team. You need to serve your team. Your team doesn't serve you.

We have an amazing team of high-performing people, but we wouldn't have a company without them. I look at my role now very differently. If I do my job, they're all going to work together and we all benefit.

I find now that being vulnerable and approachable gets connection to your people. When I started in business, I thought, I had to put on a bit of a facade, whereas now I'm very much willing to share my mistakes with people and say, "Look, I have made so many mistakes over the last 15 or so years." I've cost the company hundreds of thousands of dollars by these mistakes. We almost went bust at one point because of me, not because of anyone else, and I think just the reaction that I often get is that it encourages other people to be willing to take risks or to be willing to say, "Hey, I made a mistake," because making a mistake is absolutely fine. You've just got to learn from a mistake and not repeat it again. We're all human.

Getting the right people on the team took many, many years to figure out though. We made a lot of hiring mistakes earlier on, but learnt that we needed to understanding how people are fitted into the right position, and then really try to support that.

Having a very diverse skillset has helped me in my ability to solve problems and stay optimistic in that approach, so I try finding people who are better than me to then go on and help take the company to the next level and overcome those challenges.
On stopping low impact activities
The one thing that stands out is what my business coach said to me, "Jay, why don't you focus on what you can stop doing?" I'm very much a person who wonders what I can do next, especially when there's a hundred opportunities on the horizon. He says to me, "Why don't you put together a stop-doing list and what can you stop doing and eliminate?" So that is something that I do now on both a weekly and quarterly basis at different levels of detail, and it really, really helps me just to clear my list, delegate out as many things as possible, but free up my time because before I know it, I've just got way too many things on and I'm really time-poor.

Every quarter I sit down and review the previous quarter, and I measure myself against what I said I would stop and ensure that I have stopped, so there's some sense of accountability. 
On launching your own business
Just take some baby steps and just dip your toe in to start with. Get that firsthand experience to see if you can handle what is required to be in business; do you have the mental capacity, the grit, the stamina? Are you willing to do the late nights, are you willing to do whatever it takes to be in business? Because the buck stops with you. 

You don't know until you give it a go. So if you can do it as a side hustle and then slowly step into it, that would probably be the direction that I would take.
Final message of wisdom and hope for future leaders 
Look after yourself – both your physical and mental health. One thing that I've noticed with me and also my peers is that usually when you are all-in on your career or your own business, it's very easy for your health to take a backseat. 

You can lose focus on your health and before you know it, you're 20 kilos overweight and not sleeping well.

Just know that you can still be highly ambitious and healthy. So design your life around physical exercise, diet, meditating, good quality sleep, and you will notice massive improvements in your whole quality of life. Remember, you're only on this earth once.
Stay epic,
Greg