Co-Founder & CEO, EarthTech
Purpose-driven leadership, and changing the planet by harnessing technology and capitalism
Subscribe on Apple Podcasts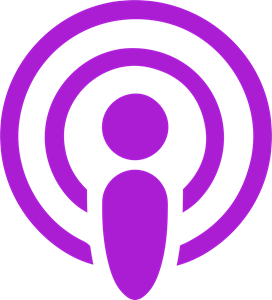 Subscribe to Spotify
In this episode of The Inner Chief podcast, I speak to Ant Moorhouse, Co-Founder and CEO of EarthTech, on purpose-driven leadership, and changing the planet by harnessing technology and capitalism.
Before becoming the purpose-driven serial entrepreneur and leader that he is today, Ant was a Counter Terrorism Commander in the Australian Special Forces.
After a decade in the military, he started a crisis response and medical evacuation company with $19,000 on his kitchen table. 10 years later he sold his firm to a multi-national insurance company.
Ant spent 4 years inside the tech scene in Boulder Colorado, honing his craft, before returning home to Australia.
In 2019, he and business partner Brian Keayes co-founded EarthTech, a platform on a mission to help mobilise the global resources needed to positively impact 1 billion lives and achieve the United Nations Sustainable Development Goals by 2030.
In this episode we talk about:
What he learnt about himself and others during his military career
The pitfalls of transitioning from Special Forces to entrepreneurship
Growing pains of a scaling business
How EarthTech is harnessing the power of technology and capitalism to create positive change at scale.
Connecting with Ant Moorhouse
You can connect with Ant via LinkedIn and check out the EarthTech website.
Books and resources
"There's 1.35 million tech-enabled impact-focused startups created every single year around the world. Entrepreneurs are spending 60% plus of their time trying to raise capital in a market that they don't understand because it's a dark art."
On military standards
There's a lot of applicability here to organisations of any shape and size, it's not necessarily that the standard is so high, it's that you're weeding out people of lower standard. The level with which you could train at was based on your lowest common denominator. If the standard was lower, your ability to train at a high level was reduced.

However, in the special forces world, the lowest common denominator is very high and so you're able to move very fast, train very hard, and everyone's intelligent.

One of the biggest things I noted from the normal military was that people would come into your office and say, "Boss, I've got a problem." But in the special forces world, it was, "Boss, I've got a problem. I've had a think about it, spoken to a few people. There's three options, option one, option two, option three. I think we should go with option two. What do you want to do?" That would give your boss the ability to make good, smart decisions quickly.
On what the military taught him about teamwork
In the military, there's this sense of collective responsibility that I think is extremely powerful and I'd say missing in a bunch of organisations.

When I'm motivated from within, like deep soul level motivation, I can put up with a lot. And when I'm not motivated from within, it's very difficult to motivate me. Which is probably one of the reasons why I went into entrepreneurship and I've never had a job. I would've sacked myself as the CEO about five years in because I'm an entrepreneur at heart. I was coming out of the army where the definition of success is basically how many people you're in charge of.

The feeling of coming to work in the morning with a small group of people that are on a mission above and beyond just making bank, climbing the ladder, that's a hell of a feeling that I've been chasing ever since.
On transitioning from the military
I was starting to struggle with the hierarchy within the military and not knowing where I fit outside of the military. I then discovered entrepreneurship, where you can take a blank sheet of paper and turn it into a real thing and live and die by your own sword. And I think, the creativity of that just had an instant appeal.

The biggest mistake I made was that I took all of this military experience, strategy, leadership, people and I mistakenly went into business thinking that the past decade doesn't apply. I put all those lessons into a shoebox and put them under the bed, and then read all the business books, had business mentors and all the courses I was doing were all about business.

It wasn't for another decade later that I managed to fuse the two together, and I had to work out which parts of the military I could bring in.

In hindsight, I could have fast-tracked a bunch if I had more seamlessly brought the military stuff into my business world, especially because the military does strategy extremely well.
On what the military does well that business doesn't
Taking consideration for external factors: in the military you plan for everything around that external factor. What's the threat? What are they going to do? How are we going to counter? Based off that, what are we going to do? What are they going to do? You also have geopolitical factors, weather, civilians, regulations etc. In business, I see most strategies very, very insular.

Structure and formation of business units: the military will build a force to achieve the mission, and they use the term "manoeuvre units" or "mobility units". It's a different type of planning, but you start with the mission. Then you build the capability around the mission. And if anything around the plan doesn't link directly to the mission, then it's an incoherent strategy. Whereas, what I see in business a lot is a justification of the status quo. They start with the business units, their structure, and then create a strategy that fits that. It's almost like things are fixed.
On scaling a startup
It's really hard to find the balance between internal organisational structure and size of the company or size of the growth. It's such a balancing act because you can bring on too many people too quickly, but you don't have the revenue to support it and now you're in a cash flow burden and you've got a bunch of mouths to feed. And then the reverse could happen, where you are operating a small company but you've got medium company problems.

What I learned, with some really great mentorship, was positioning the governance and the strategy and the leadership and the management team one step ahead of where you're going. As an example, if you're at $1 million revenue, you need a management team that can get to $5 million. At $5 million you need a management structure that can get youl to $20 million, and so on.
On raising kids in this current world
We live in a VUCA world – Volatile, Uncertain, Complex and Ambiguous. There are no certainties whatsoever, so getting really comfortable about that as a leader, as a management team, as an organisation, and as a parent.

My value system as a parent has the number one priority as unconditional love. Number two is resilience. I need to build children that move into the world with resilience and adaptability. And I don't mean being a drill sergeant at home. It's really that they've travelled, they're worldly, we talk a lot about complex issues, and their mum and I are not trying to protect them from the world.

Governments are certainly not considering secondary, tertiary order effects of policies, and businesses are focused on quarterly reporting at the expense of the long-term. I believe that the role of any leader, whether that be of a business, the community group or the home, is that you're putting in oak trees where you may not even live long enough to sit under the shade of the tree. That to me is a true legacy.
On creating a purpose-driven mission
It really struck me that even in a small town like Boulder, it's based on relationships and networks.

My Co-Founder at EarthTech, Brian, and the team have a really deep, deep belief that innovation comes from the source of the need. Even though in my previous business I was doing 12,000 emergency response cases a year, it was all about business. It was about all the conversations we were having at board level and management level. It was about the top line, getting costs down, improving your bottom line, managing your cash flow, etc. But there were no conversations about the good that we were doing in the world.

The United Nations has a program around 17 Sustainable Development Goals. Wouldn't it be great if there was no poverty, good education, gender equality, we had clean water, the oceans were clean, land was clean, there was ample food for everyone, we could reduce waste, reduce inequalities.

Under the 17 goals, there's 169 targets and why we love those is because what gets measured gets managed. And I think we are on this planet to achieve those 17 things.
On harnessing the power of technology and capitalism
We have a deep belief in innovation, we have a deep belief in the role of technology when the purpose is very specific and the technology takes into account secondary and tertiary order effects, and a deep belief in capitalism. Charity is difficult to scale.

We live in a capitalist society, so we need to create impact or benefit as quickly as we possibly can. And technology and capitalism enable that to happen.

Investors, whether they're individual angel investors or corporate VC funds or family offices are spending approximately 50% of their time and resources on looking for deals. In the last year alone, there's 30% more pitch decks, but simultaneously, the amount of time that investors are spending on these pitch decks has dropped by 23%. In summary, you've got all of these incredibly inspirational entrepreneurs that are trying to scale a business that has a direct positive impact on our planet and humanity, but instead they're running around in circles trying to raise capital in a market that they don't understand.

We've spent three and a half years now doing thousands of investor interviews and insight sessions and deal meetings trying to get a sense of how investors specifically make their decisions. So we built an algorithm based off 42 specific data points related to how investors make their decisions, and then we help entrepreneurs to articulate their value proposition to those 42 points. By helping them buy back their time, they can focus on doing better work for humanity.
Final message of wisdom and hope for future leaders 
We live in a society where we brag about being busy. We brag about how little sleep we get. We brag about how many emails are in our inbox. We brag about not having a weekend. It's pure bullshit. When people don't have time to work on the business, it's because they're prioritising other things that are less strategic.

We need real leadership. We need it fast and people have to stand up and act with purpose, real mission-oriented purpose.
Stay epic,
Greg