Triple US Olympic Team Gold Medallist and Motivational Speaker
Triple US Olympic Team Gold Medallist, Leah Amico, on how to build a GOLD standard, boosting confidence and empathetic teamwork
Subscribe on Apple Podcasts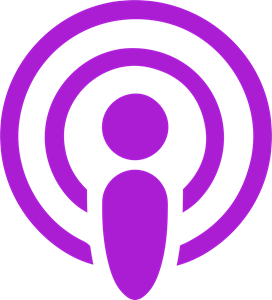 Subscribe to Spotify
In this episode of The Inner Chief podcast, we speak to Triple US Olympic Team Gold Medallist, Leah Amico, on how to build a GOLD standard, boosting confidence and empathetic teamwork.
Leah is a three-time Olympic gold medalist with USA Softball, a two-time World Champion, and in the National Softball Hall of Fame.
While at the University of Arizona, Leah was a three-time national champion, a three-time First Team All-American, and a three-time First Team Academic All-American for her excellence both on the field and in the classroom.
Nowadays, Leah is a motivational speaker, with more than 20 years of experience on stage. She's also a college softball commentator and analyst with ESPN.
In this episode we talk about:
Attaining mastery through preparation and focus
How the team went from 3 straight losses to a gold medal at the Sydney Olympics
Dominating not just winning, and
The GOLD Standard and how she applies this to her life and work.
Connecting with Leah Amico
You can connect with Leah via her website.
Books and resources
"Every one of us had taken ownership and we wanted the ball in our hands. We wanted to be on that field. Pick me so I can go and show you why I'm the best there is."
On mastery, preparation and focus
Mastery was achieved through our preparation and our routine and our repetition. For me, if I had done it over and over and over again, I felt like it didn't matter what I would face. I'm prepared, it doesn't matter the challenge before me. I'm going to give it my all and I'm ready and I'm prepared.

If I didn't have as much practice or I was struggling and then I didn't get time to go work on something, then I would try to go more to the mental side because now, I play such a physical game and a lot of it is mental. But then I would go back to remembering when I did do something well. 

We were world-class athletes and I believe that we find a way to very quickly let the things that are out of our control go. And we don't focus on that. We focus on the task at hand. We think about what we need to do right.

My confidence was built every single day, the hours that I put in the weight room conditioning and most importantly doing reps defensively and offensively.
On winning Olympic gold after losing 3 games
I feel like everybody kind of went inward. The second loss and the day after I felt like people started pointing fingers, there had been a little bit of blaming and division.

We went around the room and we said, "Every single person right now is going to say what they're going to be held accountable for." We first have to take ownership.

Instead of us thinking, "Well, my teammate will pick me up, my teammate has me," and they do. But our focus was accountability first.

There's a lot of people that don't get heard and so every single person talked about our teammates, and what we felt they brought to the table, and how we could trust them.

We just hadn't communicated well. We might be thinking these things, but just thinking them doesn't bring out that emotion of people like realising, "Wow, you know I have your back and I know you have my back, but we're now saying it."

When things start not going well, we start focusing on all the things that are going wrong, instead of thinking of a solution. What do I need to do about it? What do I need my partner over here to do about it? And how can we work this together to get back to what our goals are?
On being dominant, not just winning
Our motto was, we don't want to just win. We want to dominate. This is our mindset. We are in attack mode. The world, they're going to think they've caught up and we're going to show them this time they're not even close to us again.

Every one of us had taken ownership and we wanted the ball in our hands. We wanted to be on that field. "Pick me so I can go and show you why I'm the best there is."

Each time my name was called for an award, I literally had the mindset, "I'm going to go out and prove why I deserve this award" as opposed to, "Awesome. I'm the best." I think that's why I then became an Olympian.
On the GOLD Standard
It's an acronym for:

Goals:

we knew exactly where we wanted to end up. And I said, for me, when I struggle, sometimes it starts off in the first step. I'm not sure where I really want to end up, so therefore, "How do I set the plan to get there?"

Obstacles:

everyone is going to face obstacles, but the people that are successful, they don't give up. Have a mindset of perseverance and almost expecting it, then I believe you become stronger. You learn new tools.

Leadership:

I had great leaders around me that really saw the best in me and helped pull it out. And then from within the team, I feel like I was a leader by the way I approached the game every day. So to me, that's every aspect of life.

Dedication and drive:

to me that's the everyday, that's the action piece, because I can have a goal and I can go through hard times and push on, but if I'm not daily putting it in. Because that's why I was an Olympian, is what I did on it every single day when people were not watching. 

We have to know what our strengths are. Once  I took my attention off of other things and accepted what my strengths were, I started going back to what made me really good. And so for me, the GOLD Standard was playing Leah's best game. 
On empathetic teamwork
I think we don't talk about it enough, and it's really hard in the day and age we live in with things being so much more competitive in every field. And I hear it all the time from players and from parents complaining because somebody else is playing over them and now all of a sudden the team they're supposed to be supporting, they actually want them to fail so they can be better and have their role.

To me, I'm like, no. Once you start cheering for other people and you just use it to say, "Hey, I'm going to work and get better and prove that I can get there too," you are going to be better overall. 

My coach saw what each player needed and he did not baby us. He kept the standards so high, but he would work with people and what he knew would pull something out of them.

And then I saw that, and I wanted to do the same with my teammates. I wanted to give them encouragement, and see them really excel more.

So, relationships are crucial. Figure out how to build relationships and make them stronger. What can you do for those people that are a little bit tougher? How can you win them over? To me, that truly is a secret and a huge part of the gold standard.

I think when we can widen our eyes a little bit and look around us and see what others need, I really, really believe that we also become better at the same time.
On progress not perfection
I am a perfectionist at times and I want to feel completely ready before I go and launch or do something new. But I like that little nudge because I think you have to be willing to take action with where you're at and then learn and then keep going. 

I try to take things in little sections. I look at maybe like a month, and then I look at this week and next week, but then to really focus on next week and what's expected. And when I'm there, I'm all in.
Final message of wisdom and hope for future leaders 
Understanding your value and then valuing others around you and recognising the potential that you can bring not only for yourself, but those around you. Like you said, the abundance mentality. I believe we can all win and it's more fun to win with others.

We don't have to view everyone as a threat or a challenge, so I just encourage the younger generation really to just see the value that they have, but then also the values that others hold. Because just the world in general seems to be a "me" mentality, and in order for me to win, you have to go down. And I don't think we need to have that. I really want people to understand the unity that can take place in collaboration and the beauty of it.
Stay epic,
Greg