Major career crossroads moments and how to outsource talent
Subscribe on Apple Podcasts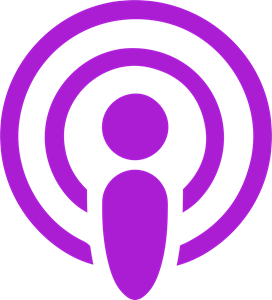 Subscribe to Spotify
In this episode, we meet with Jason Ritterman, CEO of Away Teams on Major Career Crossroads Moments and How to Outsource Talent.
We talk all about:
How he handled two career crossroads moments

Handling being retrenched during Covid

Being offered a role out of the blue that was potentially life-changing

Becoming the CEO of an off-shoring business

Getting remote talent engaged the RIGHT way.
Connecting with Jason Ritterman
You can reach Jason via LinkedIn
Books and resources mentioned in the episode
"It's like that Malcolm Gladwell book, The Tipping Point. It's when you move to that positive section, you're like, alright, I'm on. Who are my contacts? Who do I need to speak to update my LinkedIn profile? I'll have 50 conversations over the course of the next month, get the door slammed in my face, but I'll tap into this proactive gear. And sometimes it's hard to get there. But you've got to experience all those scenarios to get to that spot."
On his early career at the National Australia Bank
The bank gave me a huge amount of experience and opportunity that big organizations give you the chance to have. So I was exposed to a huge array of different functions. I worked in the back office. In fact, my first job at NAB was processing deceased estates. So when people die, you've got to process their finances. So it's probably as back-end to the bank as you can get. I grew a strong discipline in Process and Business Improvement capability so that Lean and Six Sigma kind of work I got exposed to has held me in really great stead.

I then moved into a frontline retail distribution role. I led teams, and I just got exposed to such a wide range of different functions. I saw what good businesses look like, on the flip, I saw what poor businesses look like. I had poor leaders, I had terrific leaders. And I just gained so much information, you pick little bits off different people. It was a great period of my life.
On the most career-defining feedback he'd received
When I got my peer review, 360 feedback, I was way off what my peers thought of me in a certain category. It just shows that you can't take shortcuts and it's much better to be honest. So I think it was an area that I just knew I was overrating myself, and it just kicked me in the guts to know that everyone else thought that as well. 

Those 360 reviews, I think they're brilliant and you've got to be open to wanting the feedback. And I think part of the pitfall is you do it, and then nothing happens off the back of it. So to use that feedback, but then have the discipline in place to put something in action off the back of it, it's actually going to make a difference that you use that feedback in a positive light.
On decision-making at a pivotal career crossroads moment
I think probably one of the most difficult decisions I made was leaving NAB. I was at a Head of level and I was leading a decent-sized business, accountable for people and performance. I was in a really good spot. And I think at that point there's a tipping point where you can say, right, I'm gonna put my nose down. And I'm going to make this my career and you can lead a really successful career as an executive, you're on good money, you can lead a huge business unit. And people make great careers out of it.

And so I had to really bed down a decision whether that was my career choice. And I took probably 12 months to make a final decision about what I wanted to do. And I know that might sound like a long time for a lot of people, but I was still in a good place I was working. So I wasn't forced. So I took my time, I thought about what I was good at, what I enjoy, what gave me the enthusiasm to get up and work. What did those days where I came home from work, and I was enthused, what did those days look like? I spoke to people, and it was a big one of getting feedback, both within the banking and networks and outside of the bank. And then through that decision-making process, I came up with a list. It's pretty simple. It was almost like a pros and cons list, and then you weigh up the pluses and it says more pluses on leaving. And I made the critical decision to take that jump. The feedback I got was you'll never regret it.

I came up with a list of all the things I want in a new role. I wanted to be in an organization that was growing and that had significant growth trajectory. I wanted to have accountability and ownership, I wanted to be much closer to a decision-maker in terms of the CEO. So to take all the experiences I had a big bank and apply it into a much smaller organization. And this role ticked all those boxes. So I was really happy, I was content with the decision and really envisaged that this was my place. This was the place I was going to build the next stage of my career. And I was always extremely content.
On then being made redundant 
Then, 10 months into the role, we get to the beginning of 2020 and COVID starts to become an issue. We, as a business, were pretty bullish about how we'd see it through, we're in a really strong position. And, you know, we thought we could really withstand whatever was thrown at us. I had a team of about 24 people directly reporting to me and we put everyone on to remote work. Then fast forward four to six weeks, we had to put a portion of our stuff on reduced hours and then fast forward probably another four to six weeks, and I was called into the office and told that my role was no longer required.

It was probably the most challenging time that I've had. I've got a young family with three young kids. I've been the sole breadwinner, my wife hasn't been working. And I was suddenly thrust into an unemployed place in probably one of the worst job markets in recent history. So it kicked me right in the guts, to be honest, and there was an element of shame that I can't explain. I was embarrassed. This felt close to home and I was ashamed. I didn't like talking about it with people. I was embarrassed. And I was extremely unsure what the future would look like.
On his new role leading Away Teams
This business partner of mine came to me and said, "We've got the building sector down pat, the business is going, everyone's working remotely at the moment, we think we've got an opportunity to build out our service proposition to become much broader than just offering outsourced working solutions for the building sector. We want to expand the roles that we offer and broaden our reach to not just the building industry, but offer remote working solutions for all types of roles and all types of industries." He came to me and said, "Mate, would you run it, build it, run it like your own business partner with our infrastructure?" And I said yes, because I think it's a great, great business model, especially today, where you've got businesses here in Australia, who have been forced into remote working situations, and amazingly, maybe seeing the light around how productive businesses can be in these types of environments.

So in essence, what Away Teams does is attract talent in Vietnam, to help businesses here in Australia to find, build and manage out their remote teams. So we source roles in the IT space, we do web development, software development, we have experts in digital marketing, SEO, SEM, we've got finance, accounting, accounts receivable, accounts payable, we've got sales, assistant type roles, basic admin, customer support. So it's very broad in what type of role that we can source. In actual fact, we tell people, "You tell us what you want, write it down on a page, we'll build out a job description, we'll use our own networks within Vietnam to go and source and attract the best talent. We present you with a shortlist of candidates, you interview them, you choose them, we onboard them and we manage them. And they become dedicated team members to your business.
Final message of wisdom and hope for future leaders 
I think the greatest piece of advice that I ever got about leading people in any way…as you lead teams or businesses as a leader, your people don't work for you, you work for them. And to come in every day with a view how do I make their job better? How do I remove a roadblock for them? Versus what can they do for me, and that was a really defining wisdom that has helped me in really good stead in my later career. 

I'm leading the bigger teams and businesses where my job is purely for the people, I work for them. And I work for you, what can I do for you? How do I make your job easier? How do I create an environment where you can be your best? It's not about pushing work down. So I think that's the biggest thing that I think about now about leading businesses and teams is coming every day and I work for you. What do you need from me? And you've got to be completely, completely at that mercy.
Stay epic,
Greg