Co-Founder, The Real Estate Stylist
Personal beliefs, being a rebel and knowing your business
Subscribe on Apple Podcasts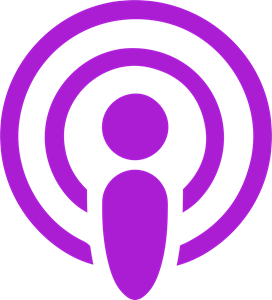 Subscribe to Spotify
Our guest this week is Sara Chamberlain, who along with her sister Amy created Australia's premier property styling company, The Real Estate Stylist, in under 4 years.
The business has grown from effectively a one sofa enterprise to now employing 15 staff with a multi-million dollar turnover and a list of discerning property owners and A-listers including Rebecca Judd, Zoe Foster Blake and Australia's elite. Launching yet another two businesses under this umbrella since 2013 the group now includes The Artwork Stylist and The Apartment Stylist.
The Real Estate Stylist is considered the property styling experts in Australia regularly called upon for collaborations and comment with Real Estate.com, Domain, and The Collective.
A serial entrepreneur, Sara has been in business for 15 years, launching her first internationally stocked homewares range at just 21. Sara has bought and sold businesses, worked on the world's largest advertising accounts in London, (including Coke-a-Cola, Cadbury and Pizza Hut) doubled the turnover of a retail store in under 18 months, launched a business coaching seminar series, published a small business strategy guide and trained as an executive coach.
In this episode, we cover:
How the stories we tell ourselves reflect the life we live
How she built resilience through brutally tough health issues as a child, and how this has resulted in her being a rebel in business
The importance of knowing your business and not making your hobby your business
Knowing your customer and ensuring it is a human to human experience
Being curious and not knowing it all
Being a thoroughbred and unemployable
How she grew her business by knowing the numbers and strategy
Connecting with Sara
Join all the A-listers and follow The Real Estate Stylist on Instagram here
Check out their website here.
Key Quotes and Points by Sara
We are always in our own mind, and what we tell ourselves is what we believe, and what we believe is what we manifest
My entire mindset was driven by my mother's resounding, compelling belief that her daughter was absolutely fine, and I'll pick her up and I'll take her back to Wagga, and she will be 100% normal and she will miss all of year three at primary school, and she'll just pick up and walk into year four again. That's exactly what happened.
I've never ever really wanted to follow the doctor's orders anyway. I'm a complete rebel by definition. Doctors would say come and see us again in 12 months, and I would just delete their number.
Look, I just don't like playing by the rules. I think you really have to be able to listen to your body, listen to your intuition, listen to your instinct, and then go and show them what you're made of. Do whatever you want to do.
Look, I've always felt like I was in a rush to run the world. That's been like a fire within me for a very long time.
I always set it up with the intention of not needing me to run it, that an investor couple could've just come in and swept it up no matter what the writing on the wall was around the financial economy.
It's not in my makeup, and you can't do that. I mean I think that comes back to that inner child rebel in me that was like if you told me that I couldn't do something, or I wasn't capable of doing something, then it was like a double dare.
I am pretty adamant about the fact that I'm a business person first and a stylist at the moment, second.
"Don't go outside of your area of expertise, and don't make your business your hobby." Sorry, "Don't make your hobby your business." Apologies.
"It would be remiss of us to encourage you in any way, shape or form, to consider a career change or an opportunity if we didn't understand what … and if you didn't understand what your personal definition of happiness and success looks like, what your goals are, what your risk assessment is, how your family will support you, what skills you can draw upon to bring this into fruition. This is not a game guys. This is your actual life. This is your family, this is your mortgage, this is your children's future and your financial security. This is probably one of the most serious conversations you're going to have. If you think you're here to learn about a cushion, you've got another thing coming."
"It's not about starting up, it's about staying up."
From a strategy perspective, I think that any business is really only as good as its data. I think you really need to have an understanding of your numbers and what is your important points. So for us, we've spent a long time getting a handle on what the figures look like for us. I'm not talking figures in P&L sense. I'm talking figures in if you pull this lever, how does that impact on our overall ability to deliver a product?
I don't think there's really a bum on a seat in any job that doesn't necessarily think that technology could maybe come along in some way, shape or form, and improve how they operate.
We spend too much time comparing ourselves to others. So the questions that they need to ask themselves is, who are they and what is it that makes them happy in their life already?
The way that you overcome boredom is start setting yourself some goals again. Start looking at some of the things that you actually enjoy. When you're not at work, what are some things that get you interested? Are you listening to podcasts around a particular subject? Is there something in a meeting at work that comes up that makes you think, "I'd like to know a little bit more about that?" Is there somebody in another sector in your business that is doing something that you actually end up talking about in the pub?
I think we become complacent that technology is a tool that will replace the human relationships in the sales space, and by sending something through to somebody and making the assumption that that has been received, read and understood, you're doing yourself a really big disservice.
The only way you're really going to cut through is committing yourself to an ongoing personal relationship, and driving a sense of understanding around what that consumer needs. So we say in your team often, "People don't care how much you know, until they know how much you care."
The first time you ask them, "What's in this for you? How can we help you meet your target?" Because everyone else has got somebody else on their back, and every single person has a deadline to meet and a budget to hit and a criteria that they have to do, in order for their performance to be what it needs to be for them within their company structure.
So I say to my team, if somebody can't hit that budget, it's not because they don't want to spend the money, it's because they don't have either the authority or we haven't hit the criteria in that proposal. So you need to understand what that is.
Well, when did we foster a culture where everybody believe that they have to pretend they know everything? What happened to asking the question of, "I don't know?" And if you can sit there in a meeting and you can drop that guard and say, "I actually don't know that. Can you explain that to me? Can you give me some more insight, how does that work? I'm curious about that."
Am I looking forward to coming into work, and am I looking forward to going home?
I think we have to appreciate that what you're doing with your time and how many hours you are committing to your work environment, you really want to be enjoying that. You really want to be able to say that you didn't just go through the motions for 40 years. I think we're moving away from the early days where everyone just had to get a job and they stuck to that job.
I mean my poor father would be an example of that, he hates being a liquidator, but he had graciously done that to support his family in the way that he has. There are opportunities these days to create your own journey, and to ask a lot more questions around what makes you happy in order for you to have some fulfilment at work, because it's going to be important in your overall healthiness and health. I think that's really important.
Sarah recommends The Power of Now by Eckhart Tolle as a must-read book.