CEO of Engineers Australia
Theory vs practice, empathetic performance management, and advancing society through great engineering
Subscribe on Apple Podcasts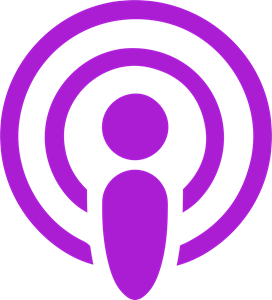 Subscribe to Spotify
In this episode of The Inner Chief, you'll hear from Dr Bronwyn Evans AM, CEO of Engineers Australia, on theory vs practice, empathetic performance management, and advancing society through great engineering.
Bronwyn is the CEO of Engineers Australia, the Chair of Building4.0 CRC, and a Director of the Australia-Japan Foundation.
She has previously held positions in innovation initiatives, including as Chair of the Industry Growth Centre for Medical Technologies and Pharmaceuticals, and previously as the CEO of Standards Australia and VP of Finance of the International Standards Organisation (ISO).
She has over 35 years' experience in various engineering roles and was recognised as a Member of the Order of Australia (AM) in 2021. She's also been recognised as one of Australia's 100 most influential engineers and is in the list of top 100 Women of Influence.
She is also a Member of the Champions of Change STEM Group which aims to achieve a significant and sustainable increase in the representation of women in leadership positions in STEM fields.
In this episode we talk all about:
Her varied career pathway and putting theory into practice;

Performance management tactics that benefit both parties;

How excellence and innovative engineering can advance society; and

Her organisation's role as the voice of engineering in Australia.
Connecting with Dr Bronwyn Evans AM
You can connect with Bronwyn via LinkedIn
Books and resources
"I recommend all professionals read good literature because if you read good writing, there's a chance you'll be drawn to write well. And as we know, storytelling is important, not falling into the trap of too much management speak."

On early lessons
When I first left university, I thought, "Well, I'm now an engineer, so I should know everything." And one of the things that I didn't realise was everyone else knows pretty close to zero. So I'd try and pretend that I knew stuff. My biggest setback was not asking questions confidently. I'd think, "Well, I'll just listen really carefully and maybe I'll work it out."

When I first joined the Electricity Commission, there were a couple of senior engineers who, as I observed them, were outstanding in how they brought teams together, how they worked with external contractors, having a really clear view of what good looks like.

I think that the enduring advice is not to shy away from what you've learned when you make a mistake. You will make mistakes, the sun will come up tomorrow, but what did you learn along the way that's going to make you a better leader?
On difficult decisions and empathetic leadership
It often comes down to the person, who you might really admire personally, but whether they have the right capability for your organisation. That as a leader is something that comes up so frequently. It can really give you sleepless nights because you want to do the right thing by the person, but you want to do the right thing by the broader team and organisation.

Have a bit of a script to think about how you are going to frame the conversation. Phrases like, "This is what I've observed" actually gives the other person an opportunity to reflect on that first and then enables you to get to the crunch point.

So have your script, but stick with it. If that's the decision that you've made, that's the right one. You make the best decision you can at the time with the information you've got and where your vision for the organisation is.
On stalled careers
Ask yourself, "What do you want to get out of a career?"

The dynamics in your workplace could change and you think, "Well, I didn't sign up for this." And so you think, "Well, maybe I can't contribute anymore."

I've spoken with people around why they're changing roles and often it's because they've thought, "Right now my aspiration is to have a bigger impact, whether it's in academia or in industry, and I can't do that right now in my current role."

And maybe you just need a break. Take a pause because otherwise you can sit in the same chair looking at the same screen. So ask yourself, "What's important? Can I, for the next two days, take some afternoons outside? Can I actually think and reflect on what's happening?"
On building a network
I'd say as a young person, look at how you can set up your own community. Almost no CEO is going to say no to a request to join a group that you form and share ideas. And often they'll say it's actually easier for me right now to give you 30 minutes. So be bold.

If you're a young person in the workforce and you're thinking you'd like to know something, just be bold. Send that invitation out, bring a few of your peers together. And you'd be surprised. I think you'll get most people saying yes.
On how innovative engineering can advance society 
Especially in those roles where you are working with a product or designing and developing a product that's helping medical professionals, the big thing you learn is about the importance of cross-disciplinary groups across functional groups.

Ultimately a medical technology, when it's used by a person, needs to be implanted by the surgeon, needs to be usable by the audiologist to program, and needs to be safe and effective.

One of the really fantastic things about medical technology is not only the engineering, but it's also understanding the physiology of sound and hearing, and working with surgeons about how easy or difficult the surgical process is. It opens up new ways of thinking about how engineering can have an impact on people, and Australia excels in this area.
Final message of wisdom and hope for future leaders 
Stay curious. Always look to learn something else. Read widely and think about what are the economic drivers internationally, nationally. Where is innovation going? But just be curious.
Stay epic,
Greg