Ausenco CEO Zimi Meka on Resilience, Honesty and the Importance of Good People
Subscribe on Apple Podcasts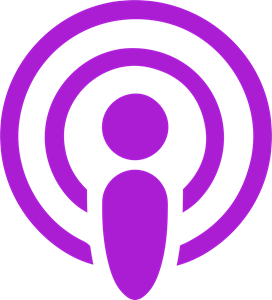 Subscribe to Spotify
In this episode we talk with Ausenco CEO Zimi Meka on resilience, honesty and the importance of good people.
Zimi Meka is one of the founding directors of Ausenco Limited and was appointed as Chief Executive Officer / Managing Director in 1999.
Zimi's background includes senior roles in engineering and operations companies prior to the formation of Ausenco in 1991.
He has over 25 years' experience in the design, construction and operation of a wide range of processing plants and infrastructure in the minerals industry in Australia and internationally. He is the Queensland University of Technology's 2008 Alumnus of the Year, was awarded the Australian Institute of Mining and Metallurgy's 2009 Institute Medal and is one of Australia's top 100 most influential engineers as awarded by Engineers Australia. He is a Fellow of Engineers Australia, a Fellow of the Australian Institute of Mining and Metallurgy and a Member of the Australian Institute of Company Directors.
Other career highlights include:
Listed by Engineers Australia as one of the country's Top 100 most influential engineers in 2010, 2011, 2014 and 2015
Awarded Australian Institute of Mining and Metallurgy's Institute Medal 2009
Queensland University of Technology Alumnus of the Year 2008
Fellow of Engineers Australia
Fellow of the Australian Institute of Mining and Metallurgy
Director, Carube Copper Corp. (May 2018 – )
QUESTIONS I ASK ZIMI MEKA:
In the early years of Ausenco, how did you develop resilience?
What was the most important thing that you did as a business early to ensure growth?
How do you attract good people?
How do you keep learning?
How do you lead thoroughbreds?
What is the most important skill leaders need but don't tend to develop?
What advice would you give someone who is stuck in their career?
CONNECT WITH ZIMI & AUSENCO:
WEB:
SOCIAL MEDIA:
KEY POINTS & QUOTES FROM ZIMI MEKA
My Dad was a really high-integrity individual. He would shake hands with someone and that was the deal done. He taught me integrity in business, your reputation is paramount and you need to maintain it. That was probably the number one thing I got from Dad.
Keep a real focus on client satisfaction and focusing on the customer. I mean, if you're not going to do that in any business, you're dead before you start in my humble opinion. So absolutely making sure that the client exceeded expectations every single time, because we couldn't afford our reputations to be tarnished by doing a bad piece of work
You've got to maintain a realistic, positive attitude, and carry that burden because you're not just looking after the people in your business, but everyone's got a family, they've got kids. So multiply that by four, that's the responsibility you've got. You've got to readjust strategy, you've got to readjust structure, you've got stakeholders that you've got to deal with. Then you've got to drive through it. Now the resilience that it takes to do that, it gets tested. You've got to have really good people around you because they've got to be subject to the same diversity, or adversity rather, and they've got to be with you on that journey. You've got to maintain the positive momentum, realistic momentum, and provide vision. That takes a toll in the leader because you've got to get up each day, and some days you're like a punching bag the whole day
I always say you can't look to the future walking backwards. You've got to … that's finished, that's done, we look forward to the future.
But that was a very, very trying time, and it does test you out. I'd wake up in the morning and I'd think about dad crossing the border in the middle of the night, walking through landmines, bullets flying over his head. Literally that's what happened. I'm going, "You think you got problems? You haven't got problems, you know? You can get through this." So I took a lot of inspiration from that.
But the good people, you talk about not everyone has good people, that's got to be the CEO's number one priority, is to make sure you've got good people. Everyone says, "Oh, you know, I've got good people," but if you haven't, you have to do something about it. I find a lot of CEOs don't. They'll put up with one or two not-so-good people, and then it's like having a tenant in the house. If you've got a bad tenant in a house, you're better off with the house empty than with the tenant in it. Do something about it, because that bad individual is taking the place of a potentially good individual.
I think there's a lot of leaders who don't like to give feedback to their people because it can get confronting, and there's a perception difference of how you think they're going versus how they think they're going. So you've got to overcome that with examples, and be honest, and be constructive. I tend to … I haven't had to do it too many times, but I tend to provide as much honest feedback as I possibly can, with some clear goals and where things need to get to, and try and work towards that. It's better if you can someone through it, rather than the opposite which isn't always pleasant.
I look for passion, enthusiasm, and more importantly, cultural fit, okay? Cultural fit for me is really important. Will they fit with the team, will they fit with the organisation? Do their values align?
It's like a golf bag, you've got to pull out a certain club depending on the situation.
I think you've got to be really honest with yourself and be able to analyse your strengths and your weaknesses. That's a difficult thing for people to do because we think we're strong at everything, and we're not. So generally speaking, if they've plateaued, they've probably got some weaknesses that they're probably not acknowledging. The way I deal with that is I play to my strengths and try and get someone to look after my weaknesses in my team.
I think that making your transition from a manager to a leader, being able to delegate and being able to trust others is very difficult, and some make it and some don't. I think that people spend probably more time than they should doing the job of the people that they have working for them. So for example, if someone comes in with a piece of work, I see a lot of people not happy with that piece of work, and take it and correct it, and almost do it for that individual. I don't think that's what they should be doing. The CEO of a company needs to be looking 12 months, two years, five years ahead. If you're going to spend time worrying about whether the staple machine's got staples in it, you're not going to be looking for that big picture stuff. I think that's a mistake of a lot of young leaders where they just don't focus on what's important. That's sometimes because they haven't got the right people around them
Communication is also twofold. You're obviously trying to get a strategic message across, or a change message or whatever, but communication's listening as well. If you're not a good listener as a leader, you're in serious trouble. So seeking feedback and listening to that feedback.
You have to be patient. Patience is a key. I'm a pretty patient person. I wasn't always a patient person.
Curiosity is a very important trait that we look for in potential leaders. That's a key for us.
Delivering on commitments. I think people really look for that, I think that's very, very important. I think leaders notice up and coming leaders that deliver on commitments.
It still boils down to people and how you interact with people at the end of the day. It's really important to be able to establish relationships, build networks, however you choose to build those networks. But the end of the day, it's important you build relationships with people because to be successful in business, you have to have really good relationships.
Be really honest with yourself and the people around you. Make sure you really understand where you're at and self-analyze a lot, or get people others and people like yourself to help with that so that you can become a stronger, better individual as a result. That's a piece of advice I'd give young leaders, is to really, really know themselves well.
I guess the last piece, and this probably sounds a little bit corny, but find something that you're really passionate and good at and like doing, and do it really well. It doesn't matter what it is, but do it really, really well, because if you're the best at what you can be, someone will want you. If you're not happy just don't do it, because you got to have fun doing it, right?
Stay epic,
Greg