Co-Founder and CEO of Flix
Art versus science, creating new markets, and daring to better the world
Subscribe on Apple Podcasts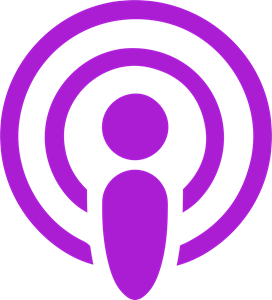 Subscribe to Spotify
In this episode of The Inner Chief podcast, we speak to Travel industry disruptor, André Schwämmlein, the Co-Founder and CEO of Flix, on art versus science, creating new markets, and daring to better the world.
André is one of three Flix founders, launching the business in 2012 as FlixBus, a global travel platform with more than 100 million customers in 28 European countries as well as in the USA.
Prior to founding Flix, he worked as a Strategic Consultant for Boston Consulting Group in Munich for 5 years.
André studied industrial engineering at the University of Erlangen-Nuremberg, and is also a board member of both tech companies Scout24 and About You.
In this episode we talk about:
Leading a team by transparency and clarity of a long-term vision

Taking a giant leap of faith from a secure job to founding a business

Why Flix is not a travel company, but rather a technology and data analytics business

How a travel company survived the COVID pandemic and is thriving again.

Connecting with André Schwämmlein
You can connect with André via LinkedIn.
"I always say I want entrepreneurs in the company and I want them to act like entrepreneurs by making decisions that are good for the business."
On learning the value of money and hard work
My parents were leading our family and they didn't let us fear their pressure and their worries and that made us have a good time and just be kids.

If mom and dad are concerned, kids notice and say something is fundamentally wrong and you get scared because you can't fix it. And therefore also today we as a leadership team try to be aligned and find our confidence in the way forward because that's important for the company.

However, I still knew that you needed hard work and that money's not for free. And even today, if you look at the company that I lead, I'm aware that you have to, first of all, be grateful for what you have and work very hard to preserve it and keep on building it. But it's also important to give confidence to the team and confidence to everyone around you because that's what people expect.
On leading transparently
If you give transparency, it can also create uncertainty if you're not explaining it well. So on the other hand, you have to give confidence on the way forward.

You as a founder and as a CEO have to give people this belief that yes, we have a plan as a company, and I might not be able to give every single detail but I trust that we are going the right way so I can make decisions that lead us there.

You want to give them the full story, but you don't want to preempt their decisions. That's what I try to avoid. Because I don't believe that I'm the ultimate best person to decide most of the things in the company, it's other people. I try to not give the solutions, maybe opinions or direction, or being a discussion partner.
On leaving secure jobs to launch a business
It was very much fear of missing out! We had detailed it out, we believed in the market, we believed in the business. If we didn't do it and someone else ended up being successful, we will regret it for the rest of our lives.

And if we failed and after two or three years, then we go back to consulting. So what could go wrong? You lost two or three years of your life, yes. But it was a great experience, you have a great story to tell.

That's one of our bigger mistakes, that we didn't start building the technology. And we still regret that a bit because the critical part was finding bus companies that wanted to work with us. Because we didn't own the assets ie. the buses, the drivers, nothing. We just started the platform.
On evolving into a tech company
We successfully transformed ourselves from a company which had to buy tech to a company that develops tech to enable the business. In the HQ, 25% are pure tech employees and another 25% are tech-affiliated. So we have transformed very much into a tech and data company, but we didn't forget about the real part of our business and the ecosystem. So we are inbetween worlds, but it's good as it's unique and harder to copy.

What we are doing is enabling our passengers to experience the world. Essentially we try to provide a very affordable and sustainable way to do so. And that in the background, we do that primarily with technology. And data is more our issue and shouldn't concern the consumer, the consumer should get a smooth experience and a great offer and that's what we are trying to do all across the globe.

What the industry was lacking was technology and data understanding, which at the end leads to better customer experience.

We leverage the data on travelling and travel patterns and how people use our network to develop it further. It's not stagnant, it's constantly evolving. So we see demand trends, we react to demand trends. It can be the time of the day when the bus leaves a city.

This understanding at the end improves the consumer offer significantly and therefore gives us a positive momentum towards the consumer. And it's not necessarily that the consumer knows that we do something better, they just realise that they have the right city or it's the good price and it's the right departure time and they are fast enough. That's a good offer. And then they book and the experience is smooth. But it's the whole consistent offer and that was lacking in the industry.
On the balance between art and science
I always say it's a bit of art and science. At the beginning it was very much art – I tried to get public data and ask questions like, "When would they leave? Would they leave at 7am or at 9am or at 12pm? And do you need a stop in another city or do you leave it out?" And so you try to gather data points over time. You see the actual demand, you see the booking request, the actual bookings, the conversion rate and so on. And so you learn a lot. And over time, we learn so much that the art part is getting smaller and the science part is getting larger.
On what surprised them from the data
We underestimated the potential because we didn't see in the global data set the small national and regional details. For example, one of our most booked relations is Lisbon in Portugal and we only started it one and a half years ago. And now it's like on the level of our populations in the US.

If you go there, then you're surprised by the demand and then you realise in that specific case, it's an old fashioned market. There is one player who's stagnating and didn't develop the market.

So we didn't see the market that was not there yet. And that's the tricky part to… Like it's easier to see the market that is there. So we have to create markets.
On competition and going global
We are in an extremely competitive environment. But we like that. Competing makes you better. So that's the mindset I want to give to my team. Don't complain, just go out there, fight every day for the consumer and never get too happy. I mean, you can be proud sometimes, but it's good to be always on the edge.

We needed a lot of technology, but it's also a real life business where you have companies working for you under your brand. So it's a real ecosystem that you have to have.

It's a very, very complex business model, especially as we don't own the operations and we do it with external companies. Therefore you have to internationalise fast to build a really big and global company and to find enough market to pay the investments you do in technology and team. So both drives complexity in the business.
On why they've been successful
We are very, very clear on our strategy and where we want to go and we take a lot of time in explaining where we go. And that's important.

If you know where you want to be in 10 or 20 years, it lets you make different decisions than if you just think about the next quarter or the immediate next decision. You're taking very long-term decisions and trying to do the right thing for the long term. So it changes your perspective. We were thinking about trains when we didn't have a single bus.

And we are internationalising when we're still small in some markets because we have to be European, not German, and we have to be global, not European. So we were always pushing forward because we believed in the very long-term game.
On surviving COVID-19
The culture we build around that vision and the team we build around each other is crucial.

COVID-19 was essentially the worst crisis that you can imagine in mobility, in transportation. We had to shut down our business completely. We were losing hundreds of millions. There was a nightmare.

And what I told the team is we have to get through that and we're going to make almost no business. And if we do it, it's going to be terrible business. And we have to work more than ever before. And I think it's very unsatisfactory if you have to work for a long time more than ever and you don't have success, but you only try to prevent the worst. But we will come back out of this crisis stronger than ever.

So we were fighting for two years to preserve the ecosystem as a company. And we didn't lose a lot of people in our team. And most of our senior leaders and our leaders are still there. And we pulled through that together. And that was the culture that we built. And that is the culture that made us successful in the days before the pandemic.

It was the same culture, the same spirit, this entrepreneurial spirit, this belief in the company's future that made us go through that crisis. And that's why I'm so confident now.
Final message of wisdom and hope for future leaders 
It's an amazing time in the rise of new technology to found a company and solve parts of the problems of the world. We should go out and dare and try to do that, and the good thing is your team will love it.

We all are united on changing something and we want to do something that is meaningful.
Stay epic,
Greg