Founder & CEO, Twisted Healthy Treats
Being nimble, promoting from within, and winning globally
Subscribe on Apple Podcasts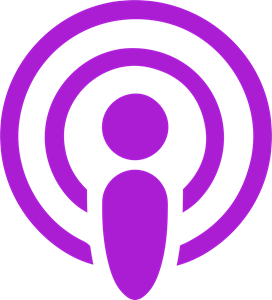 Subscribe to Spotify
In this episode of The Inner Chief podcast, we speak to food industry innovator, Cass Spies, the Founder and CEO of Twisted Healthy Treats, on being nimble, promoting from within, and winning globally.
Cass studied a Bachelor of Science majoring in Food Technology, before travelling to London where she spent 13 years in the Financial Services industry, reaching the level of Global IT Programme Manager at Barclays Bank.
Upon returning to Australia in 2009 with a young family, Cass fulfilled her dreams of starting her own business by founding Twisted Healthy Treats, a company that produces food with lower levels of sugar and calories, based on clean, natural recipes.
Twisted products are available in 2,000 supermarket stores nationally, 5000 school canteens across Australia and New Zealand, and they are now stocked in the USA and China.
Together with her team, she has built an amazing Australian brand and has a vision of creating Australia's best Healthy Treats.
In this episode we talk about:
The origins of Twisted, how it almost shut down and why it is a significantly different business nowadays 

The highs and lows of being a global retail brand, and always getting up from the knockdowns

Having an all-female executive team in a male-dominated industry

Why Twisted reinvests so much back into its business.
Connecting with Cass Spies
You can connect with Cass via LinkedIn.
"When you're creating your own business, there are going to be knocks and it is going to be devastating. But you need to keep getting back up, because no-one else is going to."
On valuable overseas experience
By the time I left, after being in the UK for 13 years, I was running global projects, which was a wonderful grounding for so much in my life. And I met so many people and worked with so many different cultures and people from all around the world.

I think being nimble and being able to adapt quickly is such an important skill in today's modern working world, whether you're in corporate or whether you're in your own business. I think it's a very necessary skill if you are going to have longevity in any sort of career.
On what prompted her to start a business
When I initially started the business, the dream and the vision was to roll out a network of franchise stores across the country, a similar offering to, for example, Boost Juice, but it was in the frozen yoghurt and smoothie space.

I've always had a real obsession with retail and I was very excited to bring a concept that I had seen on the west coast of the U.S. I decided that we could do it here in Australia by starting our own brand and starting from scratch.

The first five or six years of the business was really focused on opening stores in Westfield shopping centres around the country.
On being nimble
But we essentially ended up with a portfolio of stores where some stores were making a small amount of money and some stores were losing a lot of money. But what we did have in all our stores was a take-home option. So then we launched a very, very small wholesale range that we rolled into Harris Farm here in Sydney and we started to do a bit of work with school canteens.

Our business today is a wholesale manufacturer of frozen, better-for-you treats, so very different to the business I started back in 2008.
On the challenges of running a small retail business
In 2015, we were very lucky that the Woolworths buyer gave us an opportunity to go into the top 30 stores and deliver directly to them and see how the product went. Since then, we've grown from that footprint of 30 stores now to nationally available in both Coles and Woolworths.

There have been plenty of lows, particularly when you have developed a product, put your heart and soul into it, it goes on the shelf and it doesn't sell and gets deleted in six months.

You grow the business from a team of people who are a Jack of all trades and do everything, to a business where it starts to make sense to have silos for each of the different disciplines. And yes I have absolutely been down on that filling line and I have packed yoghurts, and I have delivered hundreds and hundreds of boxes of school canteen yoghurts to school canteens.

The large FMCG players in this space have really dictated what goes into our food so it is difficult for smaller niche brands to grow into medium brands who earn their place on the supermarket shelf. But the way we have done that is really around the quality and the taste of our product.

We are the only treat authorised with the Australian government, but that doesn't mean that the other brands don't get sold in school canteens.
On almost shutting the business down
Working with school canteens was something that I almost didn't do. We were at a very low point. We had stores, we were making no money, but we were doing everything we could think of to make money.

And it was my children's school – a tiny school – that asked for some frozen yoghurts. And I think we delivered like 50 cups that day and they sold out that lunch! The teacher rang me and said, "We need some more." So I took more the next day and they sold out again. And then I went to see her in person and she said to me, "You should be going to every canteen in Sydney and selling your product."

What school canteens have allowed us to do is a mass sampling campaign. So children are trying our products at school, mums are seeing it going to lunch orders and then they're seeing our product on the supermarket shelf.
On being a leader
We have invested everything we've made back into the business and that's a big call. There's no huge salary as a CEO or trimmings. It's all about how we can invest what we are making back into the business. We invest heavily in marketing and in machinery.

Most importantly, I invest in my people. I'm incredibly passionate about my team. We do lots of on-the-job training and I think we are in this for the long haul. If I'm going to build a great and exciting business, then we need to be investing in it.

As a leader, I think I'm very good at returning authority and building teams because I can't do this by myself. I need people who are as passionate about the journey that we're on as I am. And I can't do it all by myself. I need people in each pillar managing their parts of the business or moving in the same direction so that we can achieve our goal.
On having an all-female executive team
The women in these roles were chosen because of their skills and also because I've attracted those people into my life, into my business. And the reason I've attracted those women into my life is because we have the same value sets. We all have the same work ethic and we're all excited about the journey that we are on.

It's not a female versus male thing, it's really around who are the right people and how do we work together as a team, as we go through massive growth with this business.

I have many men in my circle of influence. My husband is obviously an incredible ear when I want to talk through issues with him. My father has been a mentor of mine as well from an entrepreneurial perspective, right since the inception of the business.

It probably makes us quite unique in the dairy manufacturing space because it's a very male-dominated industry.
On her best learning experiences
I'm a big believer in business coaching. It really takes you out of the day-to-day. It gives you a completely different perspective and different ways of thinking and approaching things, which is potentially not your natural instincts.

Attending expos around the world is another one. Those sessions are the thing that has probably given me some of the ability to dream bigger than just Australia, because the scale that you can achieve when you start exporting and servicing other markets outside Australia is daunting but exciting all at the same time.
On her routines
I get out of bed and get straight onto my Peloton bike. And that's between 45 minutes and an hour each morning. And if I don't do that, I'm just not in the right head space.

The other really important thing that I do each week is I empty my head before I log off on a Friday afternoon, because I often feel on a Friday afternoon I'm right in the flow. And then it's the weekend and then I'm doing all sorts of other things. So I think it's important to unload all that information and be clear about what I'm trying to achieve the following week before I log off for the day. And then on a Monday morning I go back to my journal and that's where I start.

My natural reaction is to react quite quickly to situations and I've learned from experience that that's not always the best way to go. So what I'm trying to do these days is slow things down. Give myself time to think, talk to different people who I think might have a really good view or a different opinion to the one that I've formed in my head, and take the time to really mull over the pros and cons of going in a certain direction. There's a sensible amount of time where it's good to ponder these big decisions because they do have ramifications, particularly the bigger you get.
On her favourite interview question
"Give me an example of when you really rolled your sleeves up and really got involved in an area of the business that isn't necessarily your responsibility."

That's something that's still really important to me. If things go wrong, I need to know that it's all hands on deck. And culturally I think that is probably one of the most important things for me in terms of bringing people into the business.

But to be completely frank, I haven't brought that many senior people into the business yet. And it's something that I think about a lot. To date I've really promoted from within. And I've given the team members that have worked for me the opportunity to step into roles. And I've seen other people with businesses that have brought senior people in that haven't been a cultural fit, and it's been a disaster.
Final message of wisdom and hope for future leaders 
Trust your gut. You know your business better than anybody else. And you need to really be able to tune in and listen to your intuition when you're making decisions.
Stay epic,
Greg