Former CEO, Insurance industry
Best of Series: a leader is a dealer in hope, building a track record and thinking globally, acting locally
Subscribe on Apple Podcasts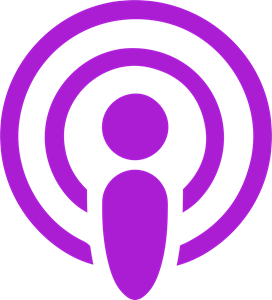 Subscribe to Spotify
In this Best of Series episode, we hear from Trevor Matthews on how a leader is a dealer in hope, building a track record and thinking globally, acting locally.
We interviewed Trevor back in September 2017 when he told us the story of his remarkable career from Actuary to CEO and Chair of some of the world's biggest insurance companies.
He is also the Former MD/CEO of Legal & General Australia, Manulife Canada and Japan, and has since gone on to become a trusted advisor, Chair and Board member at companies like Bupa, CMC Markets APAC, State Insurance Regulatory Authority and Preferred Global Health.
In short, Trevor is an elite Chief and we were privileged that he came on the show.
In this episode, you're going to hear Trevor talk about:
Why a leader is a dealer in hope;

How he got new roles as a result of building a track record of solving problems;

How he brought ideas from around the world and implemented them locally; and

Earning your seat at the Executive Team's table.
Connecting with Trevor Matthews
You can connect with Trevor via LinkedIn.
Books and resources
"Be respectful of the past, realistic of the present and optimistic about the future."

General discussion points
Travel was great in that it gave me a global perspective. So look for ways to move ideas from one geography to another. Global thinking enabled me to bring ideas from around the world and replicate/adapt for the Australian market.

Integrated financial services enabled companies to upsell products and were shown to result in life-changing results for customers.

There is a great deal of value within data – the example was providing discounts for non-smokers, which was revolutionary in the Australian insurance industry at the time.

Getting external advice is incredibly valuable.

One of the most important secrets is stamina and resilience. That is the only way you will succeed in the long run.

Build confidence by doing things one step at a time. Tackle things in bite-sized pieces. Don't look for the big massive solution.
On being a leader
My advice is to bide your time and be patient and pivot if things don't work out; don't get too hung up if things don't happen as rapidly as you expected.

You've got to have a lofty purpose in whatever you're doing, but it's the execution of the strategy that makes the difference for success on a sustainable basis.

I didn't understand the CEO role until I became the CEO – there were so many more stakeholders than I thought.

If you're so busy that you don't have time to work on bigger projects then getting good people around you is the secret. It releases you to work more across the business.

Celebrate success. Don't take it all too seriously!

It's normal to be overawed to start with – I was nervous in my first executive meetings. But you need to earn your place on the executive team once you're there and then through good relationships, you can lobby to get your point across and outcomes approved.
On creating synergies and organic growth
Compete aggressively on the outside and collaborate superbly on the inside. You've got to line your people up shoulder to shoulder and get them out in the market aggressively going for business.

The more you know about more parts of the organisation, the more chance you have of getting collaboration happening and that is when the magic occurs. That's when companies really move ahead, I believe.

A few others in your team should go out to meet clients, not just account managers or sales people. They will come out of those meetings with different perspectives and ideas.
On building a track record
If you haven't got a track record you should be working on getting one. And you don't have to do it alone.

I had a track record of solving problems and as such I got headhunted a lot.

To move up a level, learn the other parts of the business, ask for more work, show good teamwork, and never lose sight of the end customer.
On hiring techniques
Never lose sight of who the customer is; I hired people who had a customer first mentality.

Hire slow, fire fast.

Nobody is indispensable; invest in a good fit over the rockstar who is causing you trouble.

When hiring for my executive team, I looked for people who knew the business, expertise, somebody who will fit into the team, and people of the same mind who are willing to share.

Every time you add a new person, you have a new team.

I've had a lot of success promoting people whom others say are not quite ready and then watching them blossom and grow.
Final message of wisdom and hope for future leaders 
Every leader should ask themselves everyday, "What can I learn today? How can I do it better?"

Leaders are dealers in hope.
Stay epic,
Greg