Best of Series: Leading high performers and giving clarity to your organisation
Subscribe on Apple Podcasts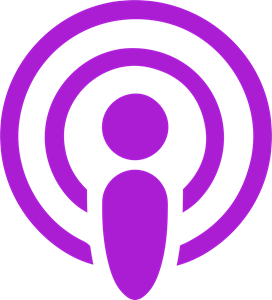 Subscribe to Spotify
In this Best of Series episode of The Inner Chief podcast, we feature Melbourne Rebels CEO, Baden Stephenson, on leading high performers and giving clarity to your organisation.
I interviewed Baden for this podcast back in August 2018.
Baden's path to become CEO of professional rugby club, The Melbourne Rebels, has been different to most. He transitioned from the Coaching and Operations departments and finally got his first CEO role with them in 2017.
He was heavily involved as the GM of Rugby, when, in 2017, the Melbourne Rebels luckily managed to save their Super Rugby licence, under controversial circumstances.
Ultimately, when that process concluded, he was selected to lead the club into the future and is still at the helm.
Baden's prior experience was as the Director of Operations and EGM at Sydney University Football Club, after a number of years involved as a coach both in Australia and in Japan.
In this episode we talk about:
Having empathy for your people and showing they are valued

Dealing with huge uncertainty and keeping staff motivated

The contagion of your emotions within an organisation, and

Leading high performers in a professional environment
Connecting with Baden Stephenson
You can connect with Baden via LinkedIn.
Books and resources
"I'm in a position that, if I don't show resilience, I can't expect everyone else to show resilience."

On having empathy for your people
I think now when I'm dealing with people, I think it has certainly improved my emotional empathy for players and staff, when they've got family issues, having gone through that experience myself.

If it means a lot to them, and it's got to do with their family, I think that in the sporting environment, it's important that we've got everyone committed, but there will be times when family has to come first, and it's something I've learned and tried to work with players and coaches and stuff to show them empathy.
On dealing with uncertainty
It was really tough. There's no way to sugarcoat it. It was highly emotional and highly stressful, and when you also throw in uncertainty … It's just a character or a feeling that no one likes, and I found that you had from players, the staff to management.

Everyone deals with uncertainty in different ways, but it's not a nice thing to go through. And sometimes uncertainty might last a day or week, but this was odd going on for months. I had players in tears in my office. I had wives and kids of players and staff saying that they're in unstable relationships, and you know, do I enrol in school, do I take out a lease, what are we doing? What's the future hold?
On becoming a CEO
You're not going to be liked by everyone, and you also can't do everything, so when I first started as CEO and working with a couple of board members, there was just so much to do, and we had to prioritise. We want those multiple things to get done, but we had to work on a timeline and slowly tick them off.

With any organisation that's growing, it's really important to have the ability to work out, this is going to be a little bit of a journey and to prioritise certain things.
On leading high performers
What I have learned as a player, as a coach, administrator or management, is that it's not always going to be a straight line, and you've got to be flexible, and you're just going to have to deal with the challenges and get back on the horse, and sometimes you get bucked off real hard, that's life.

Sport is not a normal environment. Every day, the Coach, the Team Manager, the CEO, the Leadership Group are all giving feedback, and you've got to be able to give it, also receive it and also learn from it.

There's so many moving pieces. I think first and foremost is understanding your commitments in your calendar and then also who you need to be dealing with on a day-to-day basis. I also find that if I don't write things down, things can get lost.

So, having absolute clarity on the outcomes, the strategy, who's accountable, and who's been really clear on responsibilities.

I'm finding different people, different age groups, different demographics … Some people need some really strong guidelines or frank words and direction, whereas others don't. So that's part of working out who needs what and sort of putting a plan in place and working your way through it.
On the Trust Tank
We've got this group of our leadership called the Trust Tank. We decided that weekly, we needed to get together as a group, because there's so many moving pieces, there's expectations, we're moving quickly … And we just wanted to make sure that from the Chair to myself to the head coach and the team that we're all on the same page with our messaging, especially to the media for that week.

We started off being quite formal, with an agenda, and it's been interesting now that we've actually loosened up a little bit, and there's been less agendas, and it's a bit of conversation, and I think we're probably peeling back the onion a little bit more.
On misconceptions of elite sporting environments
There's mental health issues, and there's lots of things that happen inside the bubble that probably the outside world doesn't see, and it can be highly emotional. If you don't get the results, it can be quite brutal.

I also certain people say, "You're working in rugby? What do you do in the off season? Surely you just have your feet up, and you're just cruising along for the summer?"

But the nature of professional sport now is what you do in the off-season obviously sets you up for the following season and there's different intensities, but it's for long throughout the whole year, and it's quite relentless.
On understanding your power
Your emotions are contagious, and it's important that you know this. If people are up, often people will follow, and likewise if they're down.

We had just gone through such a long period of sort of dark clouds hanging over the club that you almost forget that you're in a privileged position. You're working in sport. You've got a huge opportunity, and you're around like-minded people.

So understanding your mindset and what sort of attitude you bring into the workplace every day is something that we're all working on.
Final message of wisdom and hope for future leaders 
I think being flexible, but understanding the different people in your organisation, and understanding what motivates them and how they learn, and that's something that every leader needs to understand in their organisation. You can't treat everyone the same.

Communication is the key. I'm in a bit of a funnel, working up to my board and managing down, so strong communication needs to flow both ways and is something that is needed in a successful business.

And lastly is to make sure that people feel valued in your organisation. Sporting organisations can be quite brutal, but if people feel valued, they'll go over and above for you, and be passionate and be really driven.
Stay epic,
Greg