CEO & Founder, The PR Hub
Brand-building beyond the boardroom and regaining confidence with Sam Dybac, PR Guru to Executives
Subscribe on Apple Podcasts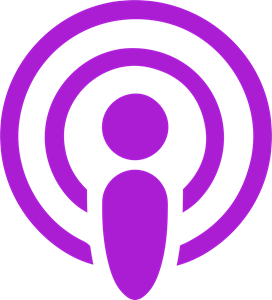 Subscribe to Spotify
In this episode of The Inner Chief podcast, we speak to Sam Dybac, CEO & Founder of The PR Hub, on Executive and profile brand-building beyond the boardroom and rebuilding confidence.
Sam is the CEO & Founder of The PR Hub, which she set up after working in government relations for former politician, Kerry Chikarovski, and had built up an impressive list of clients.
During her career, Sam worked closely with entrepreneurs in the personal care and health supplement industry, helping to build their personal brand.
She's also worked in marketing and sponsorship in television, co-launched an organic skincare business and been the director of a personal training business.
Today, The PR Hub is a seven-figure business that helps award-winning entrepreneurs, CEO's and disrupters to build their brand story as a foundation for developing trust, credibility and awareness for the businesses they're in.
In this episode we talk about:
From humble beginnings in the PR game to working with the likes of Deborra-Lee Furness and her husband Hugh Jackman
Operationalising her business and becoming a better leader
Some top tips on building your executive profile, and
Rebuilding confidence
Connecting with Sam Dybac
You can connect with Sam via LinkedIn and her PR Hub website.
Books and resources
"For years my parents had watched me go up and down in business, but I got to bring them along to the Sydney event I ran for Hugh Jackman and his wife. So for them to see what I do was really nice."
On early career lessons
Looking back, I was super naive and I also didn't trust my instinct enough. I never thought that I brought enough to the table because I was too young. And it really was a bit of a waste but also a learning experience for now to just back yourself.

Networking is really important. So doing your research and finding those like-minded people who are at a similar stage in your journey. Make the effort to go to the networking groups, the meetups, forming some really solid relationships, seeking out mentors, whether they're formal mentorships or just people that you can tap into. It's really important because doing the journey on your own is really hard.
On the early days of the PR Hub
I was relentless. I put in the hours and I did lots of outreach. I didn't have a network to be honest. I really didn't have a network when I started.

I'd just go to events and there'd be people that I really admired and respected from afar for a really long time in business. And I'd find out how to get in touch with them and I'd send them an email or I'd call their office and ask for a coffee.

I was doing a few things for free, just to test the waters. Because there were things that I hadn't actually done before. So I didn't know anything about what a PR agency looked like. I didn't really know what people did in agencies or what expectations clients had. I sort of just, it was trial and error and I built it from there.

So doing things for free right at the beginning, being selective about it but also doing some things to prove my worth was really important as well. There was a couple things that I did without getting paid, and then I ended up with contracts for a couple years later doing events and PR. So yeah, it can be really rewarding.
On mistakes she has made in this business
I did not look at ways to build systems and processes earlier on. It's not a strength of mine doing that. And so I would spin my wheels and I would keep everything in my head. And I think that that held me back for a few years is that you can't grow. You can't scale the business if it's all in your head.

But then I realised some years later that I wanted to grow the business and the opportunity was there, but it was all in my head and nothing was really written down as a system or process.

You can have great systems and processes and you can do some great work, but it does come back to the people. So leadership is really critical in our business and culture. Another mistake I made early on in this journey was being a really shitty leader. And I say that because I just didn't know. When you start a business, you don't start it thinking, "Oh, I'm going to have to lead a team of people and I'm going to have to inspire them and I'm going to have to mentor them and teach them and show them the way." That's not at the forefront of your mind when you start a business. And so for me, leadership, I'm also a really impatient person. So I have really high expectations. I'm very impatient. And so when I was hiring people in those early days, I really wasn't one, investing. I wasn't very good at recruitment either. 

So I really probably wasn't hiring the right people for the bus. But then when they were coming on board, I wasn't giving them the attention and patience that they needed in order to help bring them on the journey.
On losing and regaining confidence
I went on to perform a lot on stage and you sort of, it's like that acting thing where I was always on stage and I sang and I performed and I danced and I was a school captain and I debated. But that was sort of, I guess that was maybe the front. And then on the inside I'd lost a lot of confidence through that experience of being bullied and teased growing up. And so I think that sort of stayed with me, that level of insecurity as I moved into my early twenties. And then as I said earlier, I had somebody in my life who I thought was a really strong business mentor for me, and years later I realised that that was not the case. And I think that also dented my confidence, just the nature of how that relationship worked.
On why 'selling' is not a dirty word
And I learned that in life, life is all about selling. It doesn't mean that it's not genuine or authentic in what you're doing, but if you don't put yourself out there… And it's all always about first impressions and what people see in here, you're not going to get very far. So it was terrifying, but also in the end a really good experience because it did build up my confidence a lot.

There's sometimes there's this idea that it's selling or personal brand or wanting to promote yourself is a sort of dirty thing, like a negative thing. And it absolutely isn't, and it should be. It should be celebrated that we've got, and you don't need to be a CEO or founder either.

 

It's all about what you want to achieve in your career. I think that's where you start. What do you want to achieve in your career? What are you really interested in? What are the areas and what's your level of experience or expertise, and how can people learn from that?

A lot of people or executives are not using LinkedIn as well as they should be. And again, for some, not all, but some of them fear what other people think. "So what am my mates going to think if they see me, then I'm going to start posting content on LinkedIn?" Or, "I'm going to start using TikTok as well, what are people going to think or what are they going to say?" And I think that's where people go wrong often is worrying too much about what other people think.

Even sometimes when I'm posting I think, "Oh, is it too much?" Or I'll meet people and they'll say, "Oh, I've seen you on LinkedIn, you are really active." And I've been getting that for years. And I used to sort of worry a little bit when I heard that. And then I think, "Why do I worry? As long as people are enjoying my content and getting something out of it, then that's great because I'm actually really passionate and proud about building my business and sharing what I've learned and helping others. But getting on LinkedIn, get a decent photo. I still see profiles now where it doesn't have to be a super corporate type looking photo, it just needs to represent who you are. But you need a photo and you need to work out what you are about.

Because if you're not authentic and you're not enjoying the experience, you're probably not going to post. So I think there's those things of worrying about what other people think, but then also if you're trying to post things that you think others want to see from you rather than what you can really offer them, then that's prohibitive as well.
On what lies next for the PR Hub
The opportunity that we have, I think coming back to that whole idea of personal branding and standing out from the crowd,

what's going to make a company or a brand stand out from its competitors and attract a loyal audience? And it very much is about that human storytelling perspective. And we're seeing it more even with the top team media publications, when they profile CEOs and business executives, it's more than just what are the results in the boardroom?

There's a great opportunity for us to keep doing that and working with executives and leaders and founders to help really tease out the story. Because it's hard to talk about yourself. 
On working on and in the business
We hear people say that a lot, "Business leaders, oh, you can't be working in the business you all, you've got to be working on the business." And that's absolutely true, but as a leader I think you also have to recognise and make space for the fact that there's going to be times we are going to have to jump into the trenches.

"Oh, you're a CEO or you're a founder, you're a leader, you shouldn't be in the business," should always be predominantly on. It brings an enormous amount of pressure. For me personally, it has worrying about that, but it's also just not true. And I think sometimes we don't talk about that enough, especially at times you've got to jump back in.
On her favourite interview question
I ask them what they know about the PR Hub. To actually understand whether they've looked at us. Because as I said earlier, we are not a traditional PR agency, and if we don't get the right people in knowing the content and the type of work that we do, then it's a really bad hire and they just think they're coming to do lifestyle, fashion, health, gets fair. So I always ask them, and I like to know whether they're bothered to actually take the time to research whether-

So that's a really key question. And then also I ask them what value add they're going to bring to our business. So our business is very much about learning and helping people grow, but also I want to know what is it, what's that extra, that thing that we are missing in our business right now that they can bring to help our business as well?
Final message of wisdom and hope for future leaders 
Nothing beats hard work and putting in the effort. So I think I see different generations, certainly to how I was in my early twenties, you need to have relentless passion and dedication and really put in the hours. It doesn't matter whether you want to start a business or whether you have other career goals, it's not about that. But it's like if you want to get somewhere and you really want to stand out and make a difference, then there's no shortcuts.
Stay epic,
Greg