Co-Founder and Director, Gain Line
Cohesion analytics, understanding versus skill, and sacking staff too soon
Subscribe on Apple Podcasts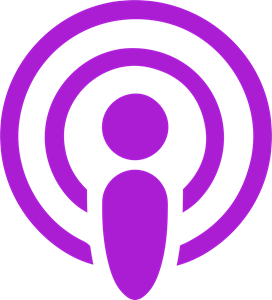 Subscribe to Spotify
In this episode of The Inner Chief, you'll hear from Ben Darwin, Co-Founder of GAIN LINE, on cohesion analytics, understanding versus skill, and sacking staff too soon.
Ben is the Co-Founder and GM of GAIN LINE Analytics, an operations and management consultancy dedicated to building consistently successful teams.
He represented the Brumbies in Super Rugby and played at international level 28 times for the Wallabies. In his last ever game of competitive rugby, he broke his neck, but extraordinarily, has since recovered.
Ben has considerable experience in coaching, player development and analysis in both Australia and Japan and is a highly-sought after speaker all around the world and in the media.
In this episode we talk all about:
Achieving his boyhood dream of making the Wallabies and being surrounded by his own heroes;

The science of cohesion, namely systems, interpersonal and positional understanding;

How teams work in groups and what drives changes in behaviour; and

Stories of where the data contradicted intuition

.
Connecting with Ben Darwin
You can connect with Ben via LinkedIn or via GAIN LINE's website.
Books and resources
"If I could lead any business, it would be McDonald's. Because they've never had a CEO of the business that didn't start off on the grill."

On lessons from playing professional sport
When I joined the Wallabies for the first time, I was meeting my heroes, and then realised how normal and human they were, and how much like you they were. And then coming to your own understanding that you were someone else's hero, so you had to be careful about the things you said, and careful about the things you did. It's said never meet your heroes. Well, I'm meeting 30 of them at once!

I found with coaching, it's not that you miss out on jobs, it's just the phone stops ringing. If you treat people badly, the phone just stops ringing and you just never hear from anybody anymore. They don't tell you, they tell other people about it. Same in business; if you're not nice to people, the phone just goes quiet.

When it came to selection, people are going to have their opinion and it's never going to match mine because I'm biased. So I had to put a distance between myself and everyone else. What level of effort and commitment is it going to take to play for the Wallabies? Add 10% to that. Often, the people who you don't know are going to be great, become the great ones. We forget how bad they were, and that simply the graft helped them to achieve greatness.
On the science of cohesion
We see a team as a series of understandings:

Systems understanding: this is how we play or the operations of a business. It becomes instinct because it happens over time from having particular habits. If you learn a different way at another club or organisation, it takes time to adjust to the new system.

Interpersonal understanding: this is what develops between people over time. It's the notion of knowing and understanding between each other.

Positional understanding: if somebody is excellent at what they do, if they deviated from what they usually had to do, they can be thrown off and their ability to perform can be completely different. Also, there's always infighting in teams. It's always going on. There's always people that don't like each other even though they know each other well, but they can still perform their roles.

We look at hundreds of components now and what we find is you're only as strong as your weakest link. However, if the weak link is put under duress by the opposition or the situation, it can completely fall apart. So teams can be terribly built, but perform well if they're not put under any pressure.

Essentially, the level of understanding between the participants has far more of an impact on the outcome than the level of skill of the individuals.

In sport, you have the Bayern Munich mirage or the Melbourne Storm mirage, which is if you take somebody out of a great organisation, put them somewhere else, they'll never be the same again, because their output is based on the collective understanding they have within that organisation, and their collective misunderstanding they have of the next one they go to.

Based on our research, it takes about two-and-a-half to three years for somebody to hit their peak when they change organisations. Also, the better the setup of the team they've come from, the worse they do at the next place.

We've never found a low-cohesion team win a high-cohesion league, ever.
On teamwork and what drives changes in behaviour
Organisations have to change their thinking about teams, and change their thinking about players or employees. Certain sports teams will say, "We don't have any good players, therefore we've got to go buy good players." So they go get those players, those players don't perform, and the players they had already will leave because they are frustrated that they're being replaced.

Cohesion works its way down; you create chaos at the top, and the chaos manifests itself down through the organisation.

The other thing we found was that one mistake would lead to a bigger mistake, would lead to a greater mistake, which would lead to catastrophic mistakes.

Our measure of cohesion, called TWI (Team Work Index), grows slowly over time, but you can destroy it really quickly and you'll never recover again. And in that chaos, you then make more decisions that destroy TWI.
On where organisations or teams make mistakes
When they decide to make a change, the thing that's got them into trouble in the first place is having no patience. They land up on the end of a chain of decisions that were attempts to improve things and accidentally made them worse off. So rather make a decision and stick to that and absorb that pain.

Often, if you decide to get rid of certain people because they can't do the new way of working, you're throwing out the baby with the bath water because the problem isn't them, the problem is the change you're undergoing, which all of a sudden renders them incompetent.

The more experience someone has had as a head coach, the more they underperform in their first year at a new organisation. What happens is that they say, "I know what works. I'm going to come in and make some changes."

It's not just about keeping people together, it's actually about managing the process. If you keep a team together all the time, you can actually end up going off a cliff especially if they then all leave at the same time. So sometimes it's about releasing the right person at the right time.
Final message of wisdom and hope for future leaders 
Have faith in people that things can improve. Often, we can make huge mistakes on people by getting rid of them by not understanding the drivers of under-performance. So some people will end up being fired because of a misunderstanding from management about the changes they've made themselves. And so I would say, pause a moment, hold, and give somebody another chance.
Stay epic,
Greg