Founder & MD, Share the Dignity
Leading volunteer armies, witnessing female trauma inside prison, and eradicating period poverty
Subscribe on Apple Podcasts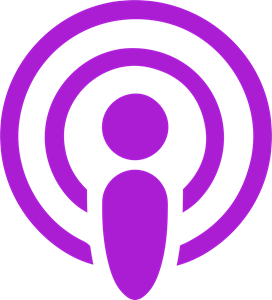 Subscribe to Spotify
In this episode of The Inner Chief podcast, I speak to the wonderful Rochelle Courtenay, the Founder & Managing Director of Share The Dignity, on leading volunteer armies, witnessing female trauma inside prison, and eradicating period poverty.
Rochelle is the Founder and Managing Director of Share the Dignity, a national charity founded in 2015 with the mission to ensure that everyone is afforded the dignity in life that so many of us take for granted.
The statistics on women who experience or are at risk of homelessness, domestic violence or poverty are quite astounding and Rochelle is passionate about advocating for change and creating long-term solutions.
The charity is powered by over 6,000 volunteers and Rochelle's contagious spirit, and has collected and distributed over 4 million period products through multiple initiatives across Australia.
She has received accolades for her work including Finalist Australian of the Year, Cosmopolitan Humanitarian of the Year and Pride of Australia.
Also, please get involved with Share The Dignity's Christmas appeal campaign, #ItsInTheBag – and help make this Christmas brighter for vulnerable women and girls.
In this episode we talk about:
Why her short time in prison allowed her to be the person she is today

The heartbreaking stories of women whose dignity had been compromised, and what spurred her to be the one to be the changemaker
How Share the Dignity was born, has pivoted and how it is carefully structured as a volunteer-led army, and
Why she believes her health is her wealth and how she consciously invests her time.
Connecting with Rochelle Courtenay
You can connect with Rochelle via LinkedIn and via her charity's website.
Books and resources
"I started Share the Dignity because somebody bloody had to do it. And it was just something that should never have been around."
On the lessons from her brief time in prison
I learnt that it wouldn't have mattered whether you took me to a deserted island taking me away from my two children was the hardest thing out of all of that. I was a solo parent so to not be there with my kids every day was the worst thing ever. And I wouldn't wish it upon anyone. But I do know that I was obviously meant to do what I did in order to be who I am today. 

So for so many years though, I was so angry and so full of shame that I never addressed any of the issues. 

I will tell you for those six months, I don't think I spoke more than 20 words in there. I just sat and listened; I just didn't even know who I was.

Most of the women in there came from childhoods of trauma and violence and that, you know, listening to a story of a woman who I'll never forget the scream when she was on the phone to her mother and her children had been returned to her mother and father while she spent 18 months in prison and she was screaming. 

And she said, they've taken my kids and given them back to the man that abused me, sexually abused her for 20 years of her life. And you know, like, yes, she was in jail. She lived in Bundaberg. She was in jail for drugs, but she was molested as a child for so long. What do we do to ever fix the problems that these, you know, that get done? Like these women, and they talk about them so disrespectfully, like they're coming in like, it's prisons like a revolving door. And for some women that is the case because for them they get food and they get a bed and they feel safer in prison than they do on the streets. 

Why are we not trying to fix it? Because I can tell you it probably costs more to continually have them be selling drugs and going through all of the court systems and then through the police and then back into jail, why can't we just try to fix the problems that are there in the first place so that they have better lives for themselves and for their children and for everybody that it touches.
On why she started Share the Dignity
Reading an article that Mama Mia had written that talked about how there were 48,000 women who didn't have somewhere safe to call home. And while that number astounds me, it doesn't shock me. And I'd thought about what it was like to not have somewhere safe to call home. I lost everything. And I didn't have a home. So I get that, but what I read next, that women were having to use socks and newspapers and watered up toilet paper to deal with their period. I thought, oh my God, I had never thought of that.

4.3 million packets of period products later, we have distributed to about three and a half thousand charities around Australia. We have six and a half thousand volunteers who are the backbone. Every single one of them are like centres in wing attacks and wing defences. They're in every position in their own hoods, right? So I can't be in Bundaberg, I can't be in Ballarat and I can't be in Broome, but they are and they are the legacy that they leave behind in their state. So it was always for me about empowering them and giving them the tools to be able to do what they needed to do.
On pivoting the business
Originally it was about ending period poverty in Australia. And now I really, there's been a real shift.

But in actual fact, from there, what we want is menstrual equity. So we wanna make sure that no girl ever misses out on a day of education because her parents can't afford sanitary arms. We wanna make sure that boys and girls are educated because if a little boy is not being educated, he ends up being somebody's boss, somebody's husband, somebody's partner.

I believe that there will be a point where we do eradicate period poverty, but we can't have that without menstrual equity because there's still shame and stigma that surrounds menstruation. There are still boys not being educated in Australia. And there is still poverty on the rise where you know it doesn't matter if you'd be able to get the products to them, whether women would ask for them is a whole other thing.
On outlasting other charities
For me, it's always been about the sustainability of the charity. I think very early on, I had met with the Starlight Foundation, who through the GFC, lost everything and weren't even able to do their programs. And I thought there is no way I wanted for our charities to come in, make a bang, fix a problem, but then something like the GFC or COVID comes in and takes it away and then you're not there to be part of the solution. Share the Dignity was like building a house. We had to have the foundation. Then we put up walls and we built a roof and now we've got bedrooms with furniture in them. But how do we make sure that we continue being able to change the doona and make sure that we can do what we need to do?

How do we get buy-in from corporates that also are never going anywhere either. So collection boxes, we could do our drives blindfolded now and on very little amounts of money that was at the point when I designed the world first dignity vending machine which is a vending machine that dispenses a free period pack so a period pack has two pads and six tampons in it. That machine was something that the world had never seen. It also has a timing mechanism on it. They're now rolled out in every Queensland primary and secondary school. And we put them into homelessness hubs and into domestic violence services and hospitals and places where people knew that they, women, were needing access to products. 
On what separates them from other charities
Our storytelling. I think it's, um, the rawness of the way that we, we talk and it's, I don't know, I don't think it's different to other people, but integrity for me is such a…big value and time. The most precious thing anyone can give you is time. And so we couldn't actually do what we do at Share the Dignity without the time donated by the board, but without the time donated by the volunteers.

Originally in our constitution, our board was only going to, was only able to stay on for two years, which actually was quite problematic because by the time you bring them on, you get them up to speed with everything. They're nearly about to turn around and exit. So this board is now in their third year, which is, it's so, it's so important to have a good functioning board that can, you know, they're conduits to connections and bringing outside and challenging your, your thinking.
On her guiding principles as a leader
Communication and clarity. I would say the biggest thing for me is time management. So I could work in Share the Dignity, our staff could work in Share the Dignity, our volunteers could work in Share the Dignity. There would never be enough hours in a day. So making sure that you're utilising the most out of the 10, 12 hours that you work or whether it's eight or whether it's you're turning up for four, what is the best way that you can utilise your time.

My time always starts with exercise at the beginning of the day. I think that exercise and an eight hours sleep. Without those two things, I'm no good to anybody. So they are my absolute cause to my being. I don't control my calendar, but I do control what I say yes and no to. So I really, whilst I'm a massive fan of dropping down the ladder and coaching other people and, you know, giving them your time. Now I sort of frame that with, I'll do that, but it can't be more than three hours in a month because what gives if I'm doing that all of the time?

I respect my time much more and I just say no a little bit more. That, I wish that is a skill that people would learn at school. And no, without excuses, just no, sorry, I can't do that. It doesn't fit into my time.
On volunteers with misguided passion
We have a really great structure where we have a volunteer team leader, we break down all of the roles so that there is somebody who reports up. If you've got misguided passion, it normally comes from a lack of clarity and connection and communication. So if that's happening, you have to really go back and look at how did that happen and what's missing for them to get to that point? We have a bit of a rule here that you can't spend 20% of your time on that one person.

As the leader of an organisation, I can no longer know what the six and a half thousand people's whys are, but there are enough people in the chain to be able to, there is a coach for every 20 people, 
On her favourite interview question and why
What do you do to build trust and connection with your team members to foster a good culture and working relationship to achieve organisational outcomes?

We don't make mistakes here, we just learn how to do things better. Um, and "no doesn't always mean no". So if a big corporate says no to me, I go, mmm, that doesn't really mean no, I just have to ask in a different way.
Final message of wisdom and hope for future leaders 
Connect and collaborate. I think collaboration is our middle name. It's like, you can't, You go a lot further if you collaborate with people, right? And your whole life is not about trying to be the best version of you. It's just trying to be the best life. And how do we all just be, we're all better together.

And whether that's learning and keep learning, like I am forever indulging in podcasts to learn from people and reading books to learn, just never stop learning because that just always makes you a better version of you tomorrow.

It was really Never stop learning and never be settled with who you are today. Because tomorrow you can be better by learning, by listening, by collaborating, by just always striving to be better.

And never ever let your fitness and your health go. It's just not worth it. Your health is your wealth.

When you're fitter and you're stronger, you're a better leader. You're a better person. You know, everything is better.
Stay epic,
Greg