Start 2023 strong: Be an Elite Executive and Nail a Track Record
Subscribe on Apple Podcasts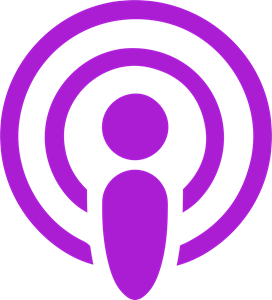 Subscribe to Spotify
G'day Chiefs
In today's minisode, we are going to talk about starting strong, the best you've ever started a year! So, let's go back to the beginning and look through the lens of executive excellence such that you will turn up every day in your job in a way that magnetically attracts opportunities, brings about that motivation and energy, and gets results. I want you to feel that you make an impact, that you do something that actually makes a difference in this world.
Chief, starting strong is so important. It's a long, long year in front of you. That's why it's advisable to wrap a framework around things. Those of you that have listened before would know we use what's called the GREAT method to plan out and stand out in your career so that when senior stakeholders think about you, they go, "Wow, that is someone of substance. That is someone whom I can entrust with a piece of work."
So, if that's not happening to you, then this is even more important to read and work through. If you're feeling like the motivation isn't there anymore, you've lost your spark, if you feel like you can't get on top of the overwhelm, you're not recognised for your efforts, you're not growing anymore or you feel like you can't lay down a track record, then this is for you! A good place to start is the Chief Maker Scorecard, where you can benchmark your performance.
First, look forward
Chief, I want you to cast your mind forward six months from now. I want you to imagine sitting down on a Friday night, you're switching off at the end of a big week and in that moment, you're thinking, "Wow, that is the best six months I have ever put in at work. I'm nailing my job and my home life as well. I'm just on top of my game."
Then I want you to consider for a minute what that step change is. What is the difference between that future moment and where you are now? What is the big shift for you?
Once you've had a bit of a think, now I'm going to help you diagnose where you should focus your attention next, using the GREAT method.
Game Plan
Having a career game plan means that you have figured out your values, a personal purpose, and a vision. This ensures you stand out in the market in a way that people look at you compared to your competition and they think, "He or she is a highly valuable, rare resource and I want them on my team." This is your unique value proposition.
Ask yourself, "Am I in the right role for me? Does it bring out the very best in me or does it at times feel like a grind? Can I get in front of the pack?" If not, that's potentially because you don't have the right mix of skills, passions and the demand in the market for the kind of work you do. 
So, Chief, are you on the right track? Is there evidence telling you that you are or you aren't?
Routines
These are what we call high performance habits of executives. If you feel overwhelmed, it could mean that you lose focus and you don't know the priorities that are in front of you every single day. So the best place to start is to go back and look at your discipline, your routines, your daily focus session, your mind maps, or the way you prioritise tasks.
And what about meetings, are they effective? We talk a lot about meetings being the performance theatre of executives, like an athlete goes onto the field or court or track. 
In summary, have you got the right rhythms and routines for the level of job and the complexity in your role now? If not, then you need to get good at that over the next six months.
Entourage
This is your network, inside the business or outside the business. These are your peers, the board executives, suppliers, clients and importantly, your friends and family. It's a group around you that influences your daily life and a group that you influence in turn. Are they lifting you up and are you lifting them up and leading them?
If you are not getting close to senior stakeholders or executives, you're going to struggle to get noticed. Get a network of peers at the same level as you outside the organisation who you can talk to. Make sure you've got good consultants, mentors and coaches you can go to. Understand that the power of entourage is limitless; you will never know how easy it is to solve business problems until you start tapping your network. Give and give to your network and I guarantee that it will come back to you over time, with interest.
Assets
These are your skills, your education, your experience and what you bring to the table that makes you valuable.
The key question here is whether you are continuing to build your assets. Are you learning both formally and informally? Are you growing constantly so that you continually become more valuable in the market every single year and you can solve problems more quickly than ever before, particularly compared to anybody else you're in competition for in future roles?
So keep adding strings to your bow, because your current job will become easier and future opportunities will more likely come your way.
Track Record
Chief, while the above 4 items are important, everything comes down to Track Record. I literally cannot make this point big enough. Without it, people are not looking at you for the next job as they think you've gone as far as you can.
Have a good hard look at what's going on for you. Can you prove without a shadow of a doubt that you've got a bulletproof track record of improving the business and that you haven't left a trail of destruction with peers that don't rate you anymore? If that is the one thing you do over the next six months, build a track record of success and results. Make that the core thing because at the end of the next six months, you can't possibly say that you've had the biggest impact or the best six months of your life unless you've laid down something that says, "I've made a difference in my job and it's measurable."
So many Chiefs have said to me, "My word, it's been a tough few years. We have had to hustle at times. It's been depressing, we've had low motivation, it's been hard, hard, hard at times."
But enough is enough, Chief. Now it's time. It's time to get back on the bandwagon, get motivated, and really get focused on the things that will make a difference for you as an individual, and as a professional, and lift your performance to a new level over the next six months.
Let's make this the best year of our careers and home life, and let's love everything about what's going to happen in 2023.
Start strong and stay strong!
Stay epic,
Greg