Learning and the importance of a commercial mind and a social heart
Subscribe on Apple Podcasts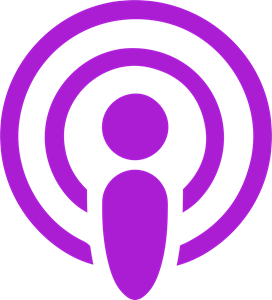 Subscribe to Spotify
In this episode you'll hear from Vivek Bhatia. At age 26, Vivek was a Indian migrant watching the big businessmen in their expensive suits walk around Sydney. This inspiring story is how he rose above the pack to become a CEO in just 10 years.
Vivek is now CEO and MD of iCare. iCare delivers insurance and care services to the people of New South Wales. Whether a person is severely injured in the workplace or on the road, icare supports their long-term care needs to improve quality of life outcomes, including helping people return to work.
In 2008, Vivek was appointed CEO of Wesfarmers Insurance in Australia, where he was responsible for leading the multi-brand, multi-channel insurer through a significant transformation journey. He was also co-lead of McKinsey & Company's Asia Pacific Restructuring & Transformation practice and has been the Chair of the former NSW Dust Diseases Board and been the NSW representative on the Board of SafeWork Australia.
Key Points:
Vivek outlines that "the day you stop learning is the day you stop living" and how important it is to "have a commercial mind and social heart".
Vivek's top quotes throughout the podcast are:
"Your boss is your customer. Work with them to determine the right priorities across the business."
"Get the right people reporting to you and delegate more so you have more time to work on the business. If you find yourself doing things that you would expect your team to do then that is an alarm bell."
"If people haven't had set backs, my personal belief is that they haven't challenged themselves or challenged the status quo which is even worse."
"If you haven't clearly articulated what you expect and then confirmed that the other person hasn't understood it in the same way then you aren't doing your job as a leader."
"What I'm not looking for is someone who has been successful but there is collateral damage"
"People talk about networking as a means to an end, instead of an end unto itself. I believe in networking because I get to learn."
"The biggest challenge that good leaders overcome is effective use of time."
"Always look for what more you can do for your company (above your role description."
"One thing I make sure I never do is to go into victim mentality mode"
"I strongly believe that individuals need to take ownership of their situation"
"Good leaders are very aware, they always have their antenna on. They always look for signals that are being passed overtly or covertly."
"Networks don't happen by themselves"
"If I am not investing in myself, why would anyone else invest in me."
Nominated Charity:
Vivek's nominated charity is The Starlight Foundation and I've made a donation of $250 in Vivek's name for coming on the show. https://starlight.org.au
Recommended Books, Influencers and Learning:
Anything by Peter Drucker and Malcolm Gladwell
The Road to Character, David Brooks