Best of Series: The new breed of CEO, purposeful storytelling and building teams
Subscribe on Apple Podcasts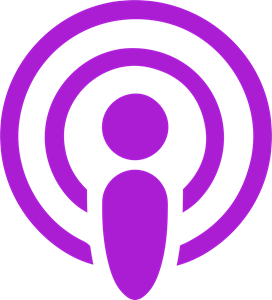 Subscribe to Spotify
In this third episode of our Best of Series, you'll hear from Daniel Hunter, CEO of Business NSW, on the new breed of CEO, purposeful storytelling and building teams.
Daniel is currently the CEO of Business NSW, but was the CEO of HealthShare NSW when we interviewed him back in June 2017.
His previous senior management roles include CFO of Services NSW, and two executive roles at Sydney Water, namely General Manager of Transformation and General Manager of People Leadership and Culture.
Daniel was our third ever Chief to be interviewed on the podcast and in this episode we talk all about:
How the 'command and control' CEO is being replaced by a humble, empathetic one;

Bringing a sense of purpose to the organisation through story-telling;

Giving your leaders and their teams some space to achieve the organisation's goals;

Getting comfortable with uncomfortable conversations, and avoiding wasting time on people who don't want to develop.
Connecting with Daniel Hunter
You can connect with Daniel via LinkedIn.
Books and resources
"…Relationships are like a bank account – you have to put credits in, and when you need something, you're able to withdraw. So forming relationships is about doing the right thing by people, and when you need them, they often will do the right thing by you."

General discussion points
Both times he got knocked back for exec team roles, something good came of it. Make sure you respond well to disappointments.

Very rarely will people say no when you ask them to be a mentor. But if you are the one being mentored, be prepared for meetings, and control the relationship. Don't expect the mentor to do all the work.
On being a CEO
The old school style of CEO that exhibits a 'command and control' approach is a dying breed; to be a good CEO nowadays you have to have humility and empathy, while still being direct and decisive, but you need to bring people along on the journey.

Stop spending all your time just working on your division and work on the organisation with the CEO; you have to demonstrate that you work for the betterment of the entire organisation.

A sense of purpose is important; it's so much easier to lead and motivate a team. The trick is through story-telling to keep reminding your people about your purpose as they can get complacent.

If you get down into the detail, you'll just annoy your people and hold them back. The role of the leader is to get a good team around you, set some good parameters, ask them how they're going to achieve the goal, then give them some space.

We often waste time on developing the wrong people, when we should be cutting them. If, after a month or two, you have a bad feeling about someone, it's rare that they will come good. Look at how they manage people. A lot of people are great at managing up, but kick down.

If you tolerate poor behaviour from one of your leaders then you're complicit in it. Let someone tell his or her story first. Be respectful.

You've got to get comfortable with uncomfortable conversations. You do have to steel yourself for them. You've got to be prepared and have examples.
On being a family man
His wife and family have a system that they stick to for family balance, and they have defined one another's roles at home. This enables him to leave work on time, be a family man in the evenings or able to attend school events. 

His routine includes a minimum of 3 days of exercise a week – twice during the week, once on weekends.
Final message of wisdom and hope for future leaders 
Stay the course, leverage your networks and be grateful for what's around you and for your family.
Stay epic,
Greg