MEETINGS AS A PERFORMANCE THEATRE
Meetings as a Performance Theatre
Subscribe on Apple Podcasts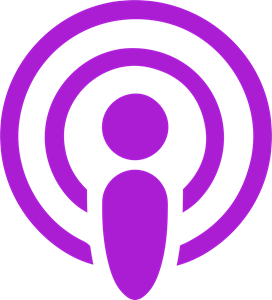 Subscribe to Spotify
G'day Chiefs,
Today we are going to talk about the number one performance environment for executives – the meeting room – and how to unlock the power of this theatre in bringing your entourage along with you and building your track record.
P2R2
We talk a lot at Chief Maker about a process called P2R2. It's a high performance life cycle, and it talks about these four steps – Prepare, Perform, Recover, Review.
In the world of elite sport, the performance part is obviously the game or match; the whole team's life cycle is built around that next event. Then they recover after the performance, followed by a review. Then they rehearse, prepare and plan for the next match, and then they perform again. And in a sporting context, that performance is normally just a small fraction of the time spent in the life cycle.
When we translate that to the business world, it actually changes significantly because we spend a lot of time in performance. And one of the most interesting questions I get is what is our performance theatre? Where exactly are we performing?
And the answer is? Meetings.
Meetings – the good, bad and ugly
When you turn up to a meeting and you are in flow, you're on your game, you know the outcome, you've thought about the way to frame things, you've thought about the way to prepare the information that will influence people with integrity, you've thought about the way to hold yourself, then normally the meeting is run beautifully, seamlessly, and creates a story in other people's minds that you are someone who knows what they're doing. It makes them realise that you are someone trustworthy, that you're enjoyable to do business with, and that you are a professional or an executive of rare quality.
Now, unfortunately, because we don't really tend to think like that in business, we often just turn up to a meeting, not sure of the agenda, the purpose. Rarely are we aware of the outcome that we want from that meeting. We're not really clear on how we should describe something or frame something in order to get a certain outcome, or to deliver a message with real quality. And what happens then is that we're a little bit on the back foot.
Meetings as a performance theatre
Chief, if you can create the meetings as the key performance events of your day, you can link P2R2 (prepare, perform, recover, review) around those meetings, you can prepare for many meetings in a day, if required. Make that a really important piece of the beginning of your day. Plan the meetings, think about the outcome you want to achieve, what you want people to think, feel and do when they leave that meeting. How you're going to build trust, how you're going to create an experience for other people.
The first time I ever saw someone who changed my thinking around the power of meetings, when they started the meeting, it was just done with such clarity, with such purpose, with such precision, you could feel the energy in the room unite around the direction of the meeting. It just had such an incredible feel to it. And that was because that chief was prepared, was ready and had the energy ready to perform. That was their theatre.
Doing this will make an enormous difference to the way you feel before, during and after meetings. And then when you do reviews, you're thinking about how you can do an even better job of running meetings, and delivering those messages of engaging key stakeholders or team members to bring them along the journey.
Chief, that is our important note for this week. Treat meetings as your performance theatre and I guarantee you that you will notice a performance improvement.
Stay epic,
Greg